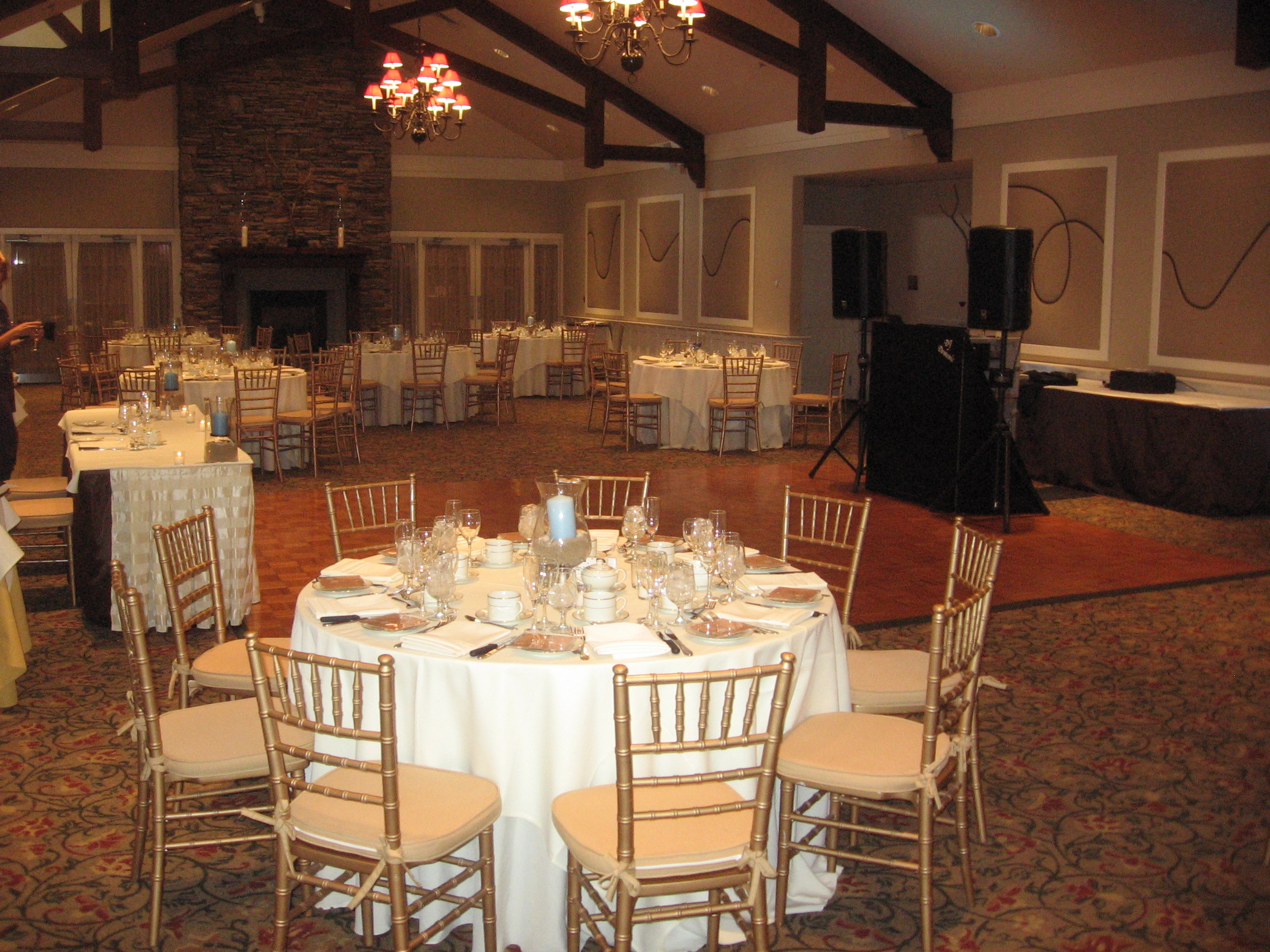 5.8.10
Talk about having the best of both worlds.  Nick and Lauren had a destination wedding ceremony with their family and friends on the beach in sunny Florida, and returned home to have their wedding reception in the beautiful Hudson Valley!
Their reception took place at the new Rolling Greens of Dutchess Golf and Country Club in Poughkeepsie, NY.  I had the pleasure of being their wedding DJ for the night and what a pleasure it was.  The dance floor was full all night, with the only break being when the ice cream cake was served!  It truly was a blast!  What a way to jump into the wedding season.
Thank You Nick and Lauren for letting me be a part of you special day!