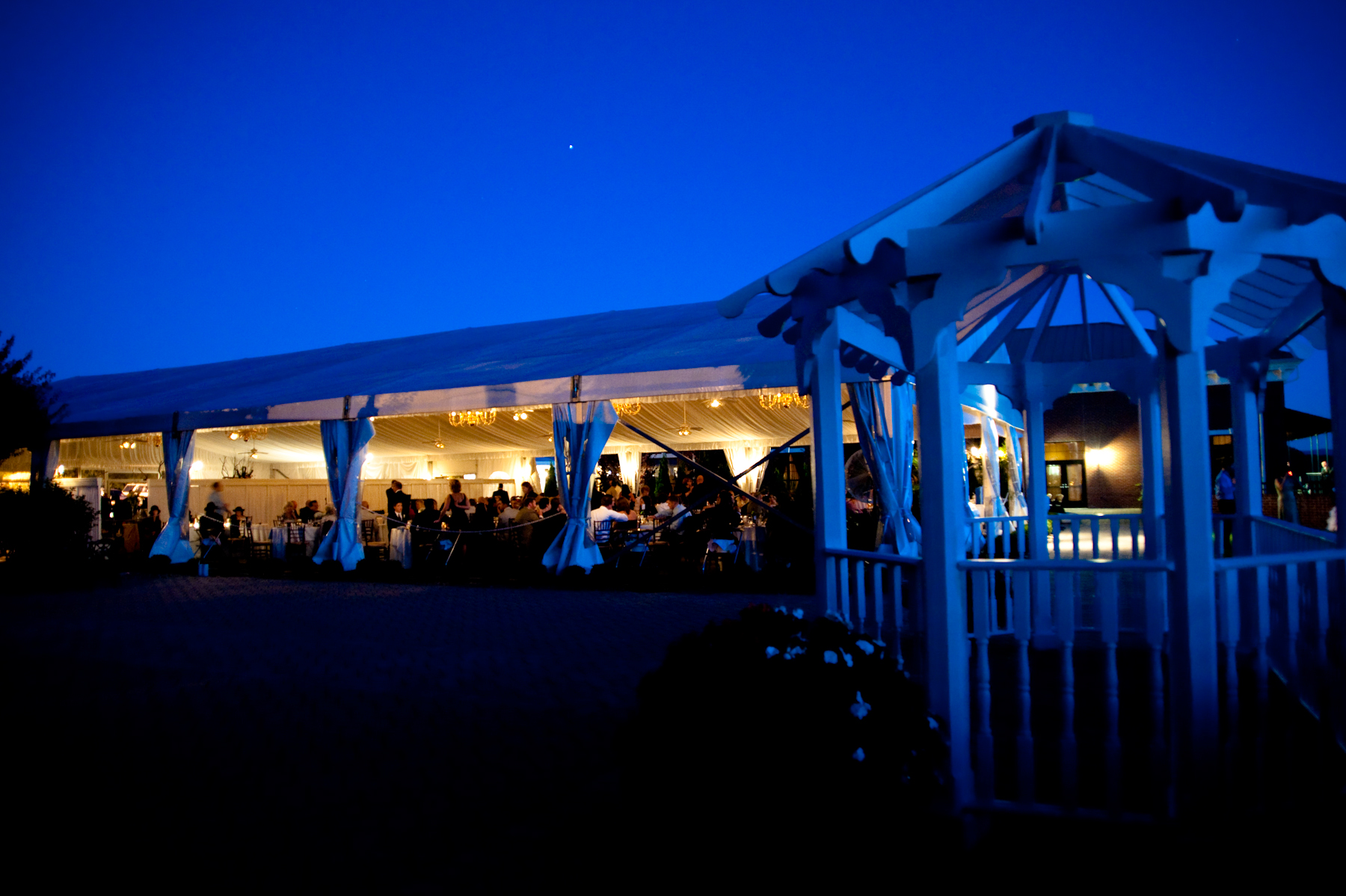 What an awesome night to be at a wedding in the tent at The beautiful Grandview in Poughkeepsie.  The weather was nearly perfect, no I think it was perfect!  Kirsten and James are one of the sweetest couple that I have ever met.  They both have gentle, caring personalities and are totally into each other.  By each others side the whole day they were, just like teammates, soul mates, a perfect match.  Just prior to their wedding day they both became pediatricians!  DR. and Dr.
As for their wedding, it was fun, emotional and over all an awesome party.  Kirsten and James (Jim) as he likes to be called were introduced to their reception to "You Sexy Thing" and had their first dance together as husband and wife to "First Day of My Life"  by Bright Eyes.  After a couple of toast from the best man and maid of honor and a few  speeches from the father of the bride, grooms sister and brother of the bride.   Kirsten danced with her dad to " You are the Sunshine of My Life" by Stevie Wonder and Jim danced with his mother to Green Day's " Time of Your Life".
What a fun evening, there was alot of dancing, I played the all time wedding favorites, top 40 of today, alternative, and indie rock.  The happy couple cut the cake to "Love You Madly" by Cake a favorite of the bride.  As for Jim, he wanted to end the night with "Hotel Yorba" from The White Stipes!
Thanks so much Kirsten and Jim for a wonderful experience!
Photos by Gary Cirlin of Christine Studios