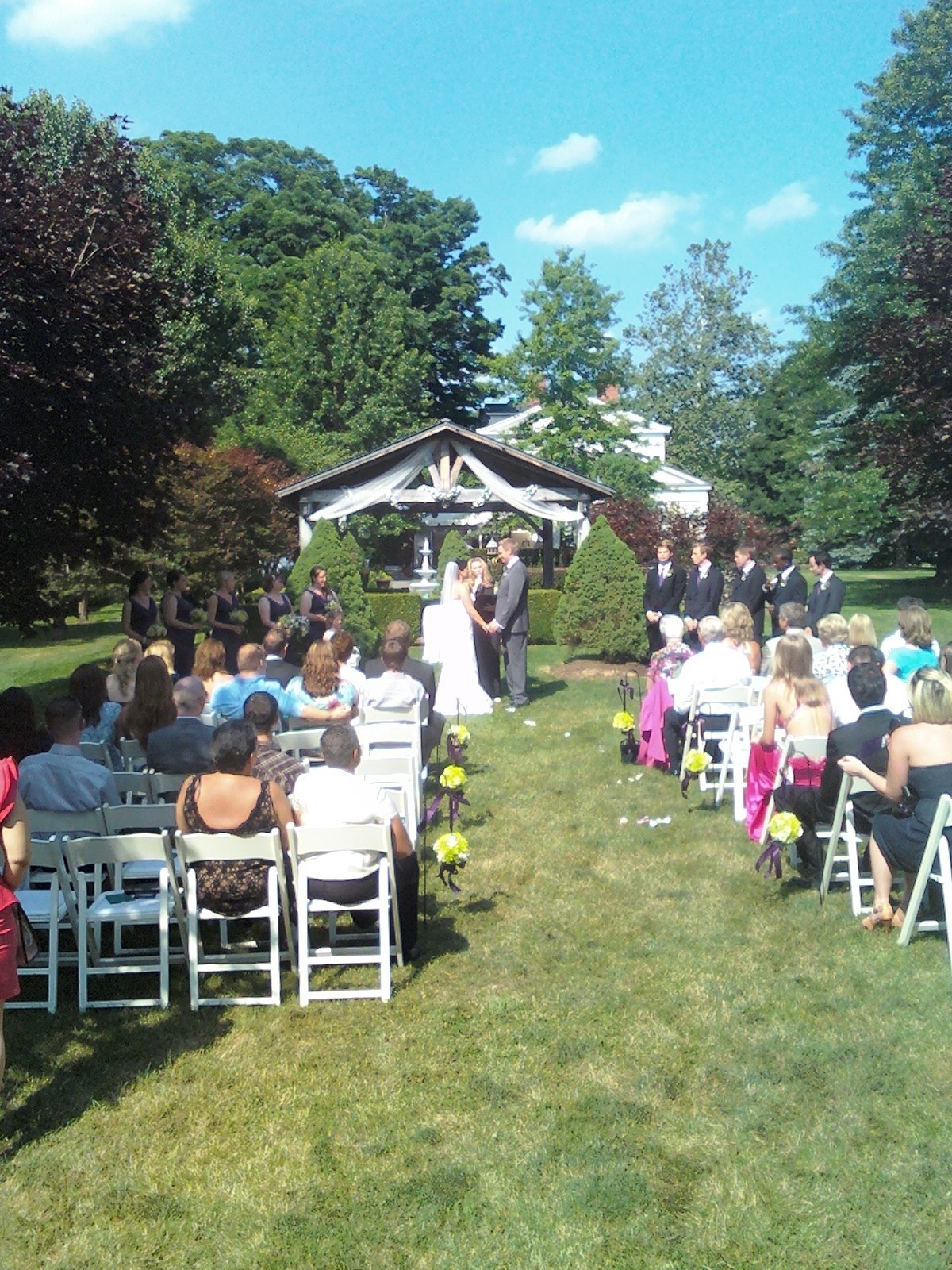 I love working at The Bykenhulle House, the weddings there are so  personal and unique.  It was a beautiful sunny  Saturday in June and Sandy and Joel had done things right.  They knew exactly what they wanted and they got it.  Typically I have done events there where the guests have dinner inside the ballroom and come outside to dance on the patio, but Sandy and Joel, switched it around and had dinner outside on the lawn overlooking the house, cottage and pool and had the ballroom as the dance area.  It was truly unique seeing the the guests dine outdoors with nothing but the open skies above them.
The day began with their wedding ceremony out on the back lawn.  Jackie the coordinator of The Bykenhulle House was a great partner and help to help move things along smoothly.  After the ceremony the wedding party and bride and groom were introduced to their cocktail hour outside to join all of their guests.  As the night went on Sandy and Joel and their guests enjoyed the always amazing food from local caterer Eddie Kowalski from Lola's Catering.
Sandy and Joel had a first dance to "Why Can't I" by Liz Phair and Sandy and her dad Danced to "My Wish" Rascal Flatts.  After the dances, we kicked into the dancing part of the night and had a great party!  Dancing to music from The Temptations to Rick Ashley to Lady Gaga everyone had a great time.  Ending the night with "Mr. Brightside" from The Killers, a favorite in the U.K. where Joel is from!
Awesome wedding Sandy and Joel, thanks for having me!