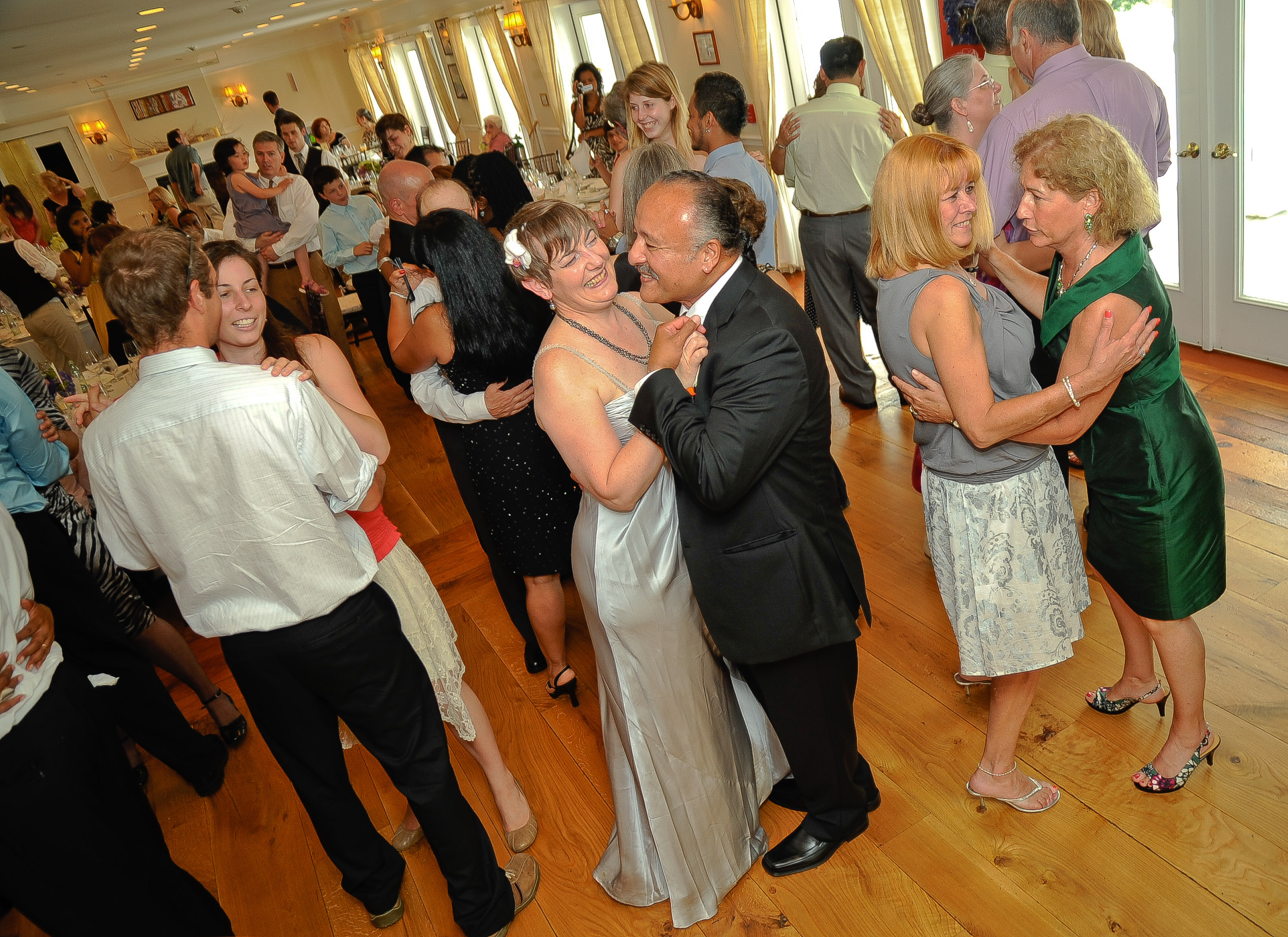 It was a warm summer day in June and on top of the hill overlooking the Hudson River at The Rhinecliff Hotel is where Marci and Ricardo were gathered with their closest family and friends for their Hudson Valley wedding ceremony.  Joining hands in a circle, their guests took turns talking about special memories that they had of the happy couple.
After the ceremony, Marci and Ricardo joined their guests inside the ballroom at The Rhinecliff Hotel and had a special dance together to "Have I told you lately".   As always the Rhinecliff and their terrific service led by Jeffrey Boyle, made all the guests feel right at home.   Everyone dined overlooking the Hudson River and enjoyed the amazing food from Chef Brian Kaywork.  After a large group photo on the terrace, from talented wedding photographer Shary Connella, (just look at some of these great pictures) it was party time!  Marci and Ricardo led the way as their guests danced the rest of the afternoon to everything for the golden oldies to all time favorites to alot of salsa and meringue. Marci and Ricardo knew exactly what they wanted in their wedding entertainment.  They knew what their guests would like to hear from.  They wanted a the best Hudson Valley wedding DJ that was a non-cheesy, unobtrusive and eclectic entertainer!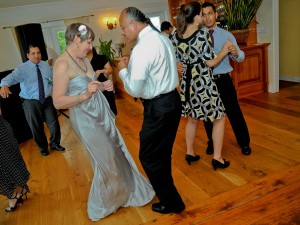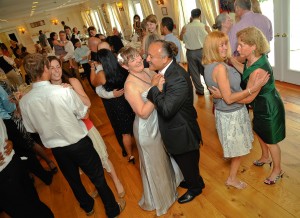 Being a wedding DJ at The Rhinecliff is always a moving experience.  It has a elegant but casual feel, and I always seem to play an eclectic selection of music. It was a nice way to end a father's day weekend.  Seeing the guests leave the place dancing was a sign to me that they had a great time.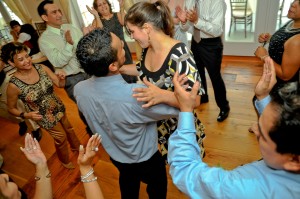 Thanks Marci and Ricardo!