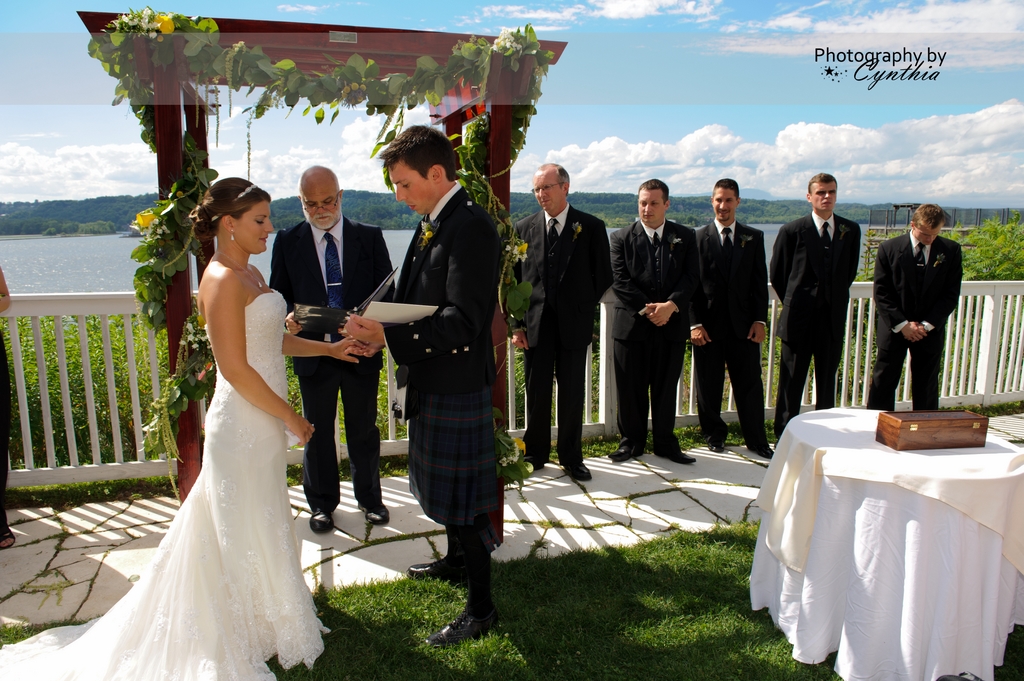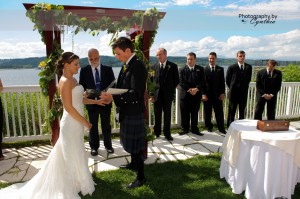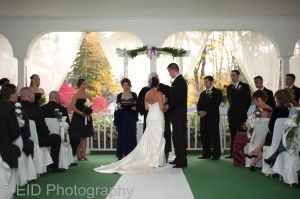 On location and outdoor wedding ceremonies are becoming more and more popular.  The need for music and sound for the wedding ceremony is very important and sometimes overlooked.  Some popular avenues for music are live acoustic instruments, such as guitars, harp, violin, string quartets and trios.  Often, wedding DJ's are asked to provide ceremony music in addition to the reception entertainment.
Some things to think about when it comes to your wedding ceremony.   First is the acoustics and guest size.  Are you indoors or outside?  Is there the need for amplified sound for readers, the officiant and yes the bride and groom as well?  Another thing to consider is aesthetics.  Wedding ceremonies are usually elegant and intimate.  You have to consider placement of certain things, like musicians, speakers, microphones etc.  You may not realize until afterwords that these things may all be in your ceremony photos if not placed in the right spots.
Along with being a Hudson Valley Wedding DJ, I get asked quite a bit to do ceremony music and sound for various types of weddings, from large grand weddings, to the small, quaint wedding ceremonies.  They all need and deserve the right attention.  I offer a variety of sound systems to make your ceremony perfect. I have the basic small speaker p.a. with a mic, to wireless lavalieres, to high end "hidden microphone" systems that sound amazing, and you won't even see a microphone in sight!  I use high end barrel and boundary mics that are inconspicuous in sight but ever present in sound!
Think about it the next time that you are at an event or wedding ceremony and you can't hear a thing.
Feel free to contact me with any questions about this topic.  If you are in need of music, sound of any sort for your ceremony weather it be live musicians or prerecorded music, I can certainly provide it all!