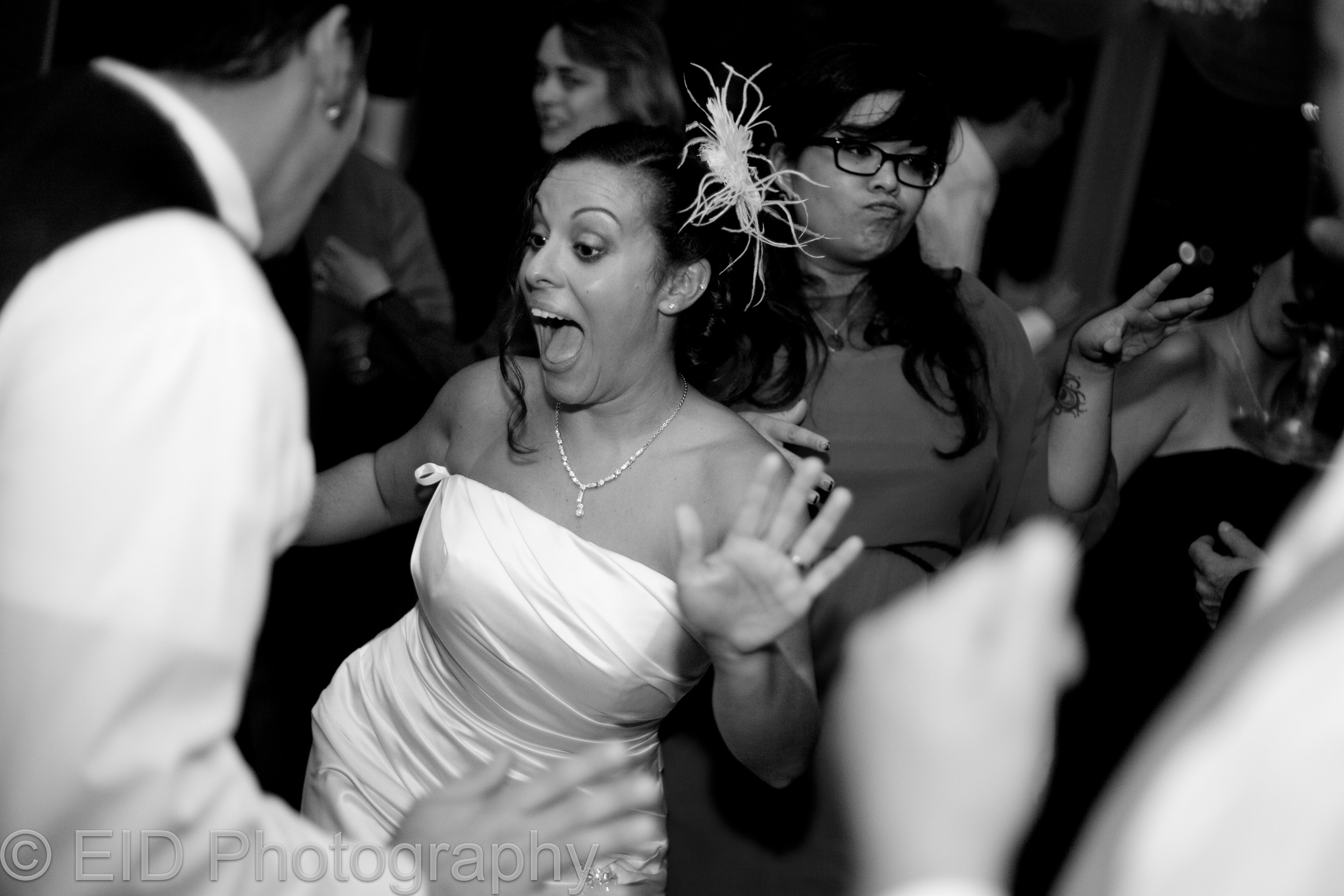 What a way to end a busy month of weddings in October!  A great party to say the least.  Hudson Valley weddings in the fall are amazing and Adriana and Eric put together quite a celebration with their family and friends.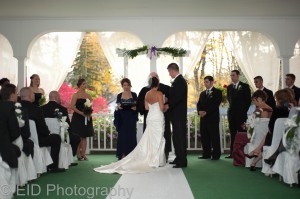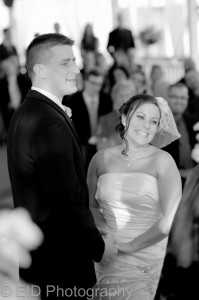 They chose to have their entire day at Le Chamborde, one of the long standing wedding locations in the Hudson Valley.  An outdoor ceremony took place in the pavilion at Le Chamborde with judge Chase of Wappingers Falls, NY.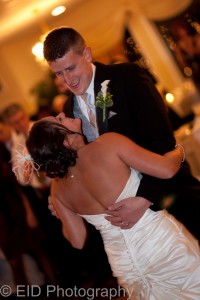 After the ceremony, what the bride and groom didn't know was that there were to be greeted with a few friends of the grooms father who played the bagpipes.  Cool way to start the cocktail hour.
The reception was a party right from the start.  We had a very upbeat intro with Adriana and Eric introduced to an 80's song "Just Can't Get Enough"  by the Depeche Mode.
Went along well with their eclectic music tastes.  Their First Dance was the timeless "Can't Help Falling In Love"  by Elvis.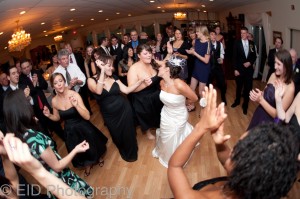 The party kicked off right from the start.  A great mix of music from old and new.  My job was to please the various music tastes that were there.   We had some golden oldies, Motown, Latin salsa was huge and of course alot of top 40.  I had a great time and the party was everything that they said it would be.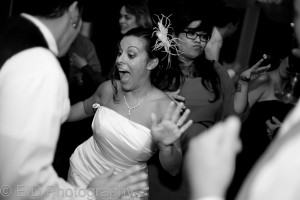 I had the pleasure once again to work with one the best Hudson Valley Photographers Ellissa Davidson from EID Photography who's picture that you see here.
Thanks Adriana and Eric for letting me be a part of your special Day!