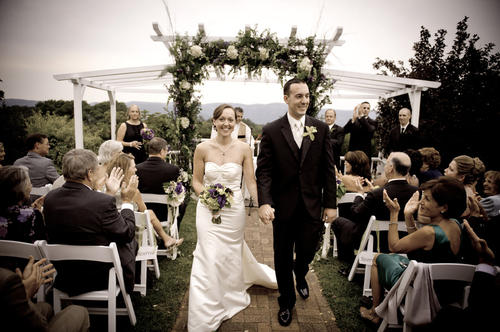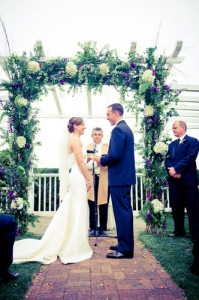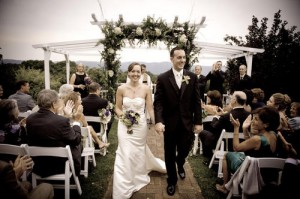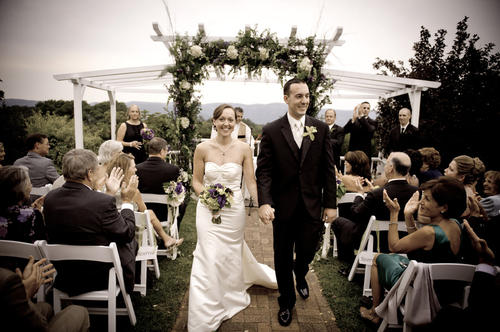 Stephanie and Rob chose one of the most beautiful settings for their Hudson Valley wedding, The Garrison in Garrison, NY.  Talk about a setting that has it all!  Views of The Hudson River, breathtaking mountain views, impeccable gardens and landscape all set on a golf course!  Who wouldn't want to get married there?
I was lucky to have met Stephanie and Rob and be the wedding DJ for their big day!  I was involved in their ceremony, providing a sound system for them.  Their ceremony site was so beautiful, I had to  get creative and set speakers in inconspicuous places so they wouldn't be seen and get in the way of the natural beauty of the site.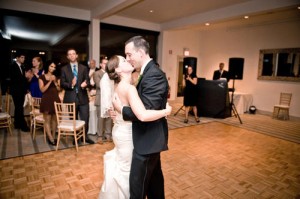 The reception was a great party to say the least.  I introduced they newlyweds into their reception to the song LOVE by Nat King Cole.  Stephanie and Rob are such a cute couple, it was as thought they have been best friends forever!  They danced their first dance to a song called Un Canzone Per Le, a song Rob played for Stephanie when he was away in Italy.  After their first dance they didn't want to let anytime waste, they wanted to kick things off with a bang and invite all their guests to join them on the dance floor to Barry White's My First Last, My Everything.  Needless to say, the dance floor was packed, awesome!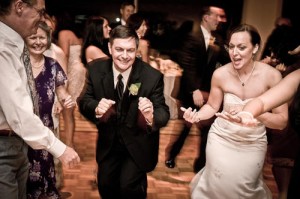 Moving through the rest of the evening we had an amazing dinner and service from the staff at The Garrison, as always.  I provided a LCD screen for a photo slide show to be displayed throughout the night for the guests to enjoy, another cool touch from the bride and groom.  We had some toasts and speeches from family members, and a nice selected dinner music selection, that reflected the bride and grooms, personal journey together, songs from The Barenaked Ladies, to Paul Simon, Vasco Rossi, to Train.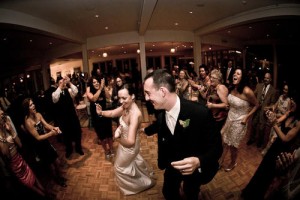 My style as a DJ was just what Stephanie and Rob wanted.  I gave a little direction to get the crowd going then let the party unfold to a great celebration!  They wanted a non cheesy DJ, just great music and lots of fun! I played the music that their guests wanted to hear, everything from the golden oldies, to today's hit lists.  It really was a great party!  I was lucky to have worked along side with an amazing Hudson Valley wedding photographer Maggie Heinzel-Neel.  Just look at some of these amazing pictures!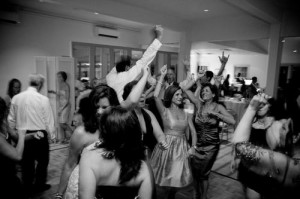 Amazing Day, great atmosphere, creative planning and a collaboration among wedding vendors, that spells out success in a Hudson Valley Wedding!  Stephanie and Rob wanted a wedding that was elegant, unique and fun, I say they got it!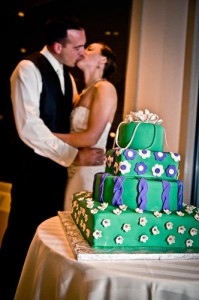 Thanks Stephanie and Rob for having me be a part of your special day!