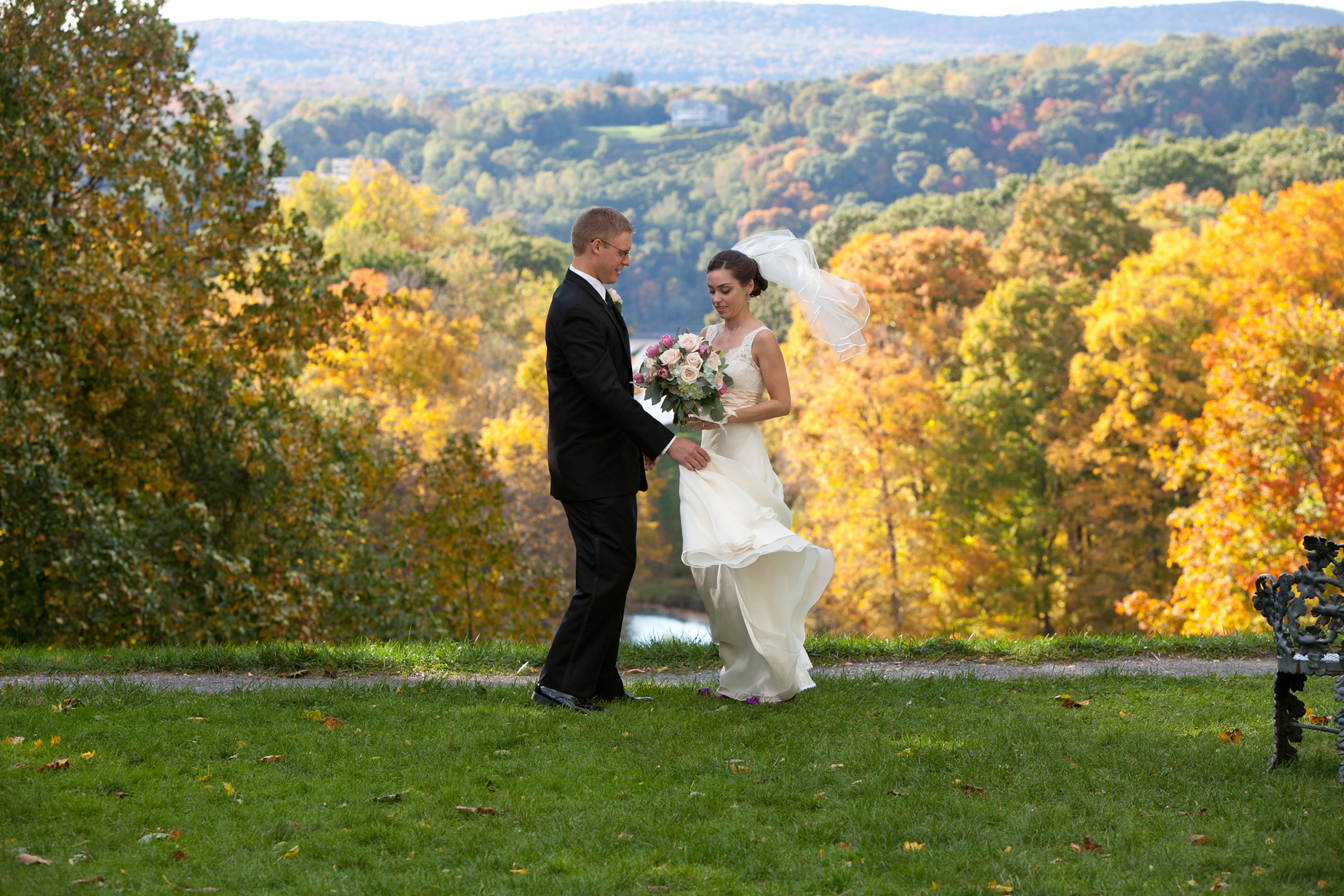 Well it was a typical awesome fall day in October, great month to have a fall Hudson Valley wedding!  Kate and Matt chose Locust Grove, The Samuel Mose Historic Site as their Hudson Valley wedding site for their ceremony and reception.  The ceremony took place under the big oak tree with the gardens as their backdrop.  Matt and Kate, sweethearts for many years, a very many years as some of their friends would say, said their I do's in a warm intimate ceremony celebration.  After the ceremony, the party began!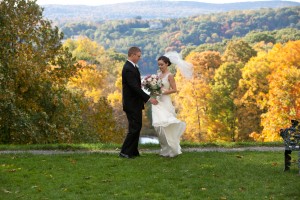 The beauty of Locust Grove is the ability to have use of so many different parts of the property.  Matt and Kate had their ceremony outdoors, then moved to their cocktail hr. which was outside on the patio and also inside an adjacent room.  Their guests were entertained during the cocktail hr. with live guitar music, it set a perfect atmosphere.  Fellow wedding vendor Jeanne Stark from Hudson Valley Ceremonies was the wedding coordinator for the day and she just made everything run so smoothly.   Jeanne made sure all of us vendors were on the same page as to what details had to happen, it made my job as a wedding DJ much easier. 
Matt and Kate were introduced into their reception for the first time as husband and wife to "Yeah" by Usher, this set the tone for the whole night, they came in dancing and continued to do so.  Right from their intros Matt and Kate had their first dance to Van Morrison's "Someone Like You".
Everyone enjoyed the food and service from Lola's Catering who I have had the pleasure of working with on many occasions, Eddie and I have done a number of Hudson Valley weddings together.
Matt and Kate had so many things for their guests to enjoy, from a wonderful outdoor wedding ceremony to amazing food and service, a photo booth from Classic Photo Booth, a great Hudson Valley wedding DJ (me DJ Domenic!), an awesome, professional and personal photographer Jason Torres, (take a look at these great pictures) all held together by a great wedding coordinator, Jeanne Stark.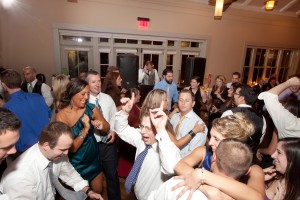 This was one of those weddings that I won't forget.  The guests danced all night long, from the first danceable song to the last.  Lead by the bride and groom, they were the first ones on the floor and last to leave, it was the kind of party that made me feel like the best wedding DJ in the Hudson Valley!  I feel honored to have been a part of their day!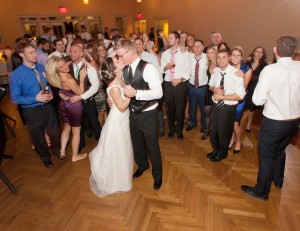 Thanks Matt and Kate!