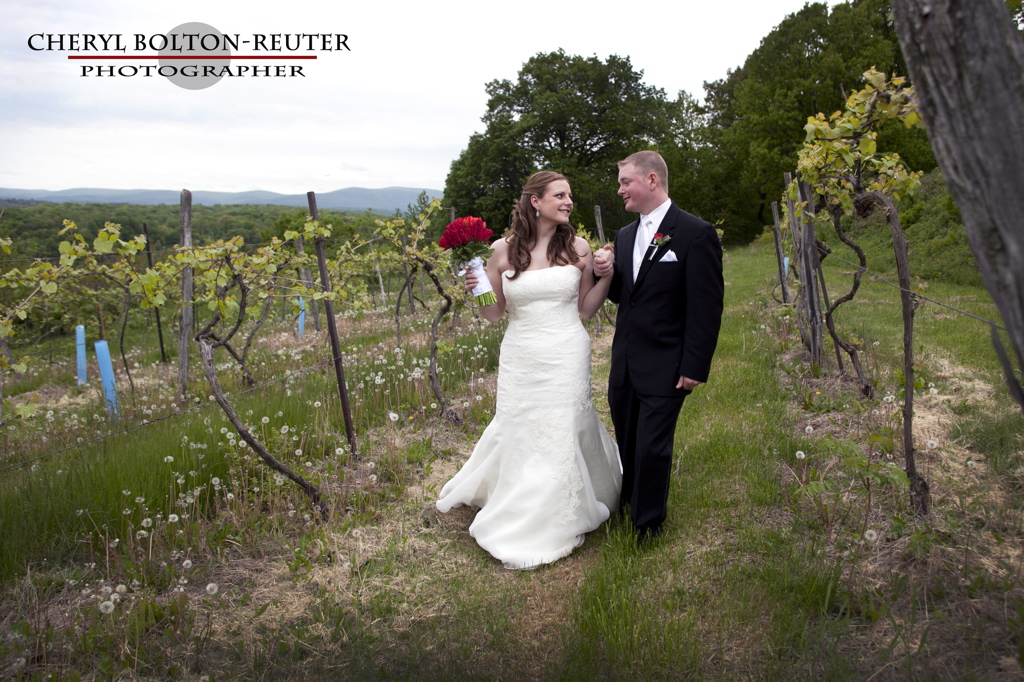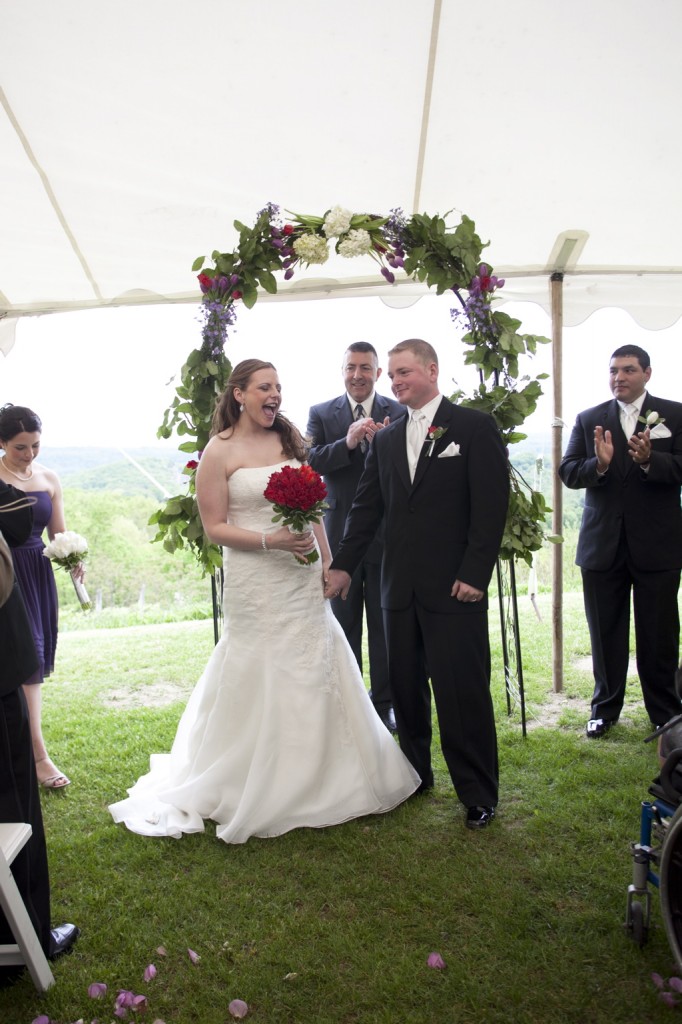 Taking advantage to all the possibilities a couple has when planning a Hudson Valley wedding!  Diana and Robert put so much time, effort and thought into their special day and it showed!  Throughout my planning process with Diana and Robert, I knew that their wedding would be detailed and exactly what they wanted.  Diana and Robert are not from the Hudson Valley but wanted to have their wedding here, a destination wedding, I guess we can call it that.  Diana from the Albany area and Robert from Westchester, lets meet halfway and get married!  They did!  The day started with a beautiful ceremony at Benmarl Winery in Marlboro, NY, (some would say one of the best places in the area to have a ceremony).  they arrived and a beautifully decorated tent on top of the lookout awaited them.  Beautiful ceremony, personal, short, sweet and what could be better but wine for all the guests afterwords!  Pregame for the reception.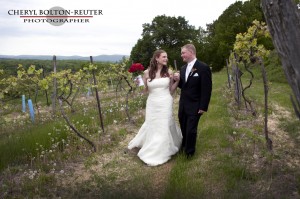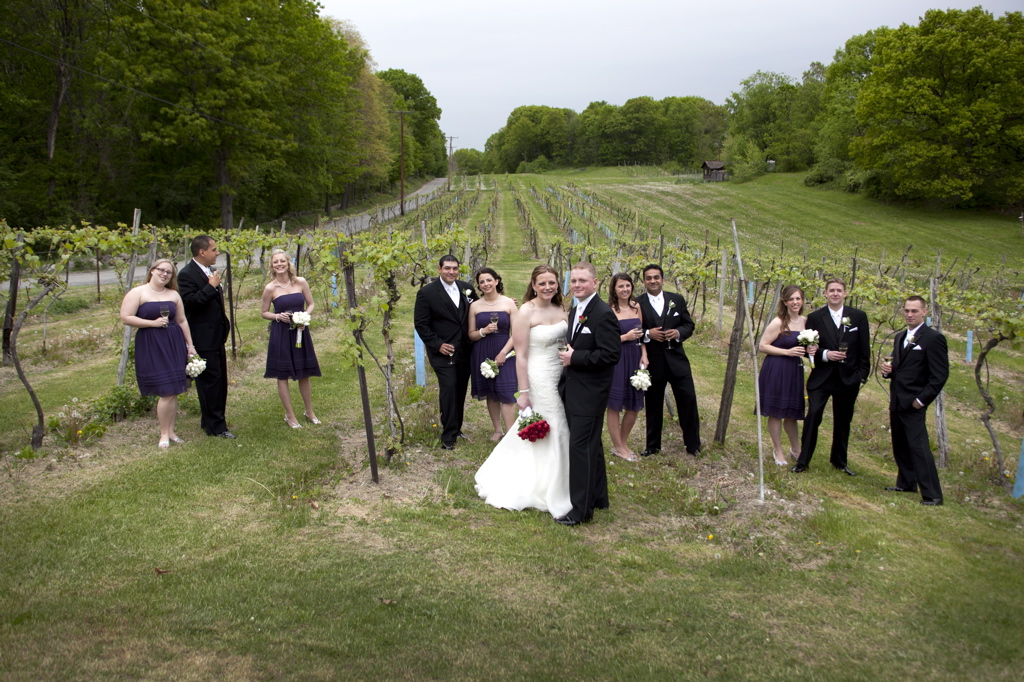 I had a full day with them.  I provided on site ceremony music for their ceremony and then went to the Grandview in Poughkeepsie to DJ their reception.  I had provided up lighting for the tent at The Grandview, (another detail that made their day unique).  They wanted a purple wash in the tent to go with their table arrangements.  Uplighting has become very popular with Hudson Valley weddings these days.  A really nice atmosphere can be created and the photographers love it!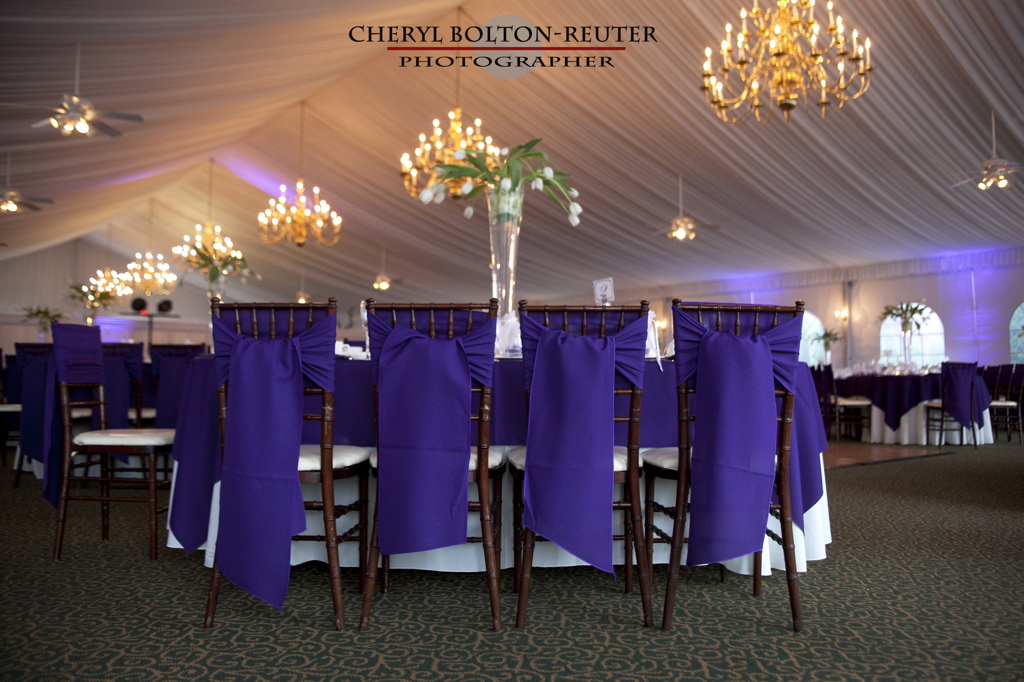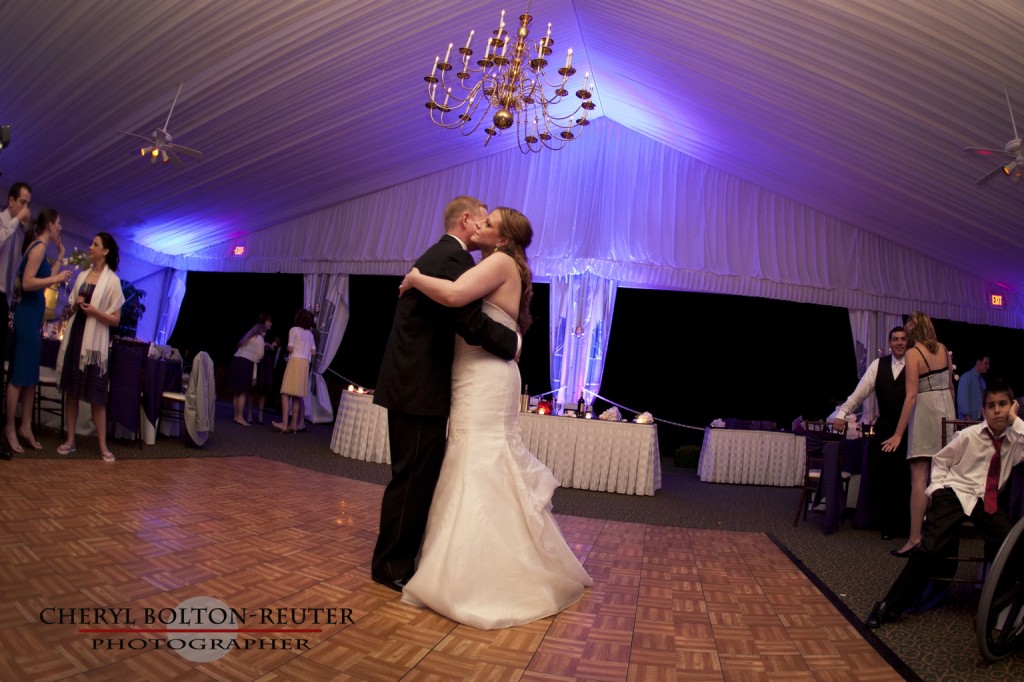 Diana and Robert had some specific music that they wanted to hear.  They were more into the classic rock and indie music, but I definitely put together a nice mix for their guests.  It was a great party.  Diana and Robert started the night with their first dance by Cat Power "Sea of Love".  The rest of the evening was filled with alot of dancing and alot of different music.  Some top 40 dance favorites, a handful of popular "bar songs"  as I call them for Robert and his NYPD friends.  I had to create the atmosphere that represented them as a couple, balancing the different styles of music was the key.  Nothing cheesey or cliche wedding stuff for sure!  I made sure of that, just a great party!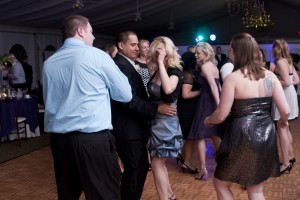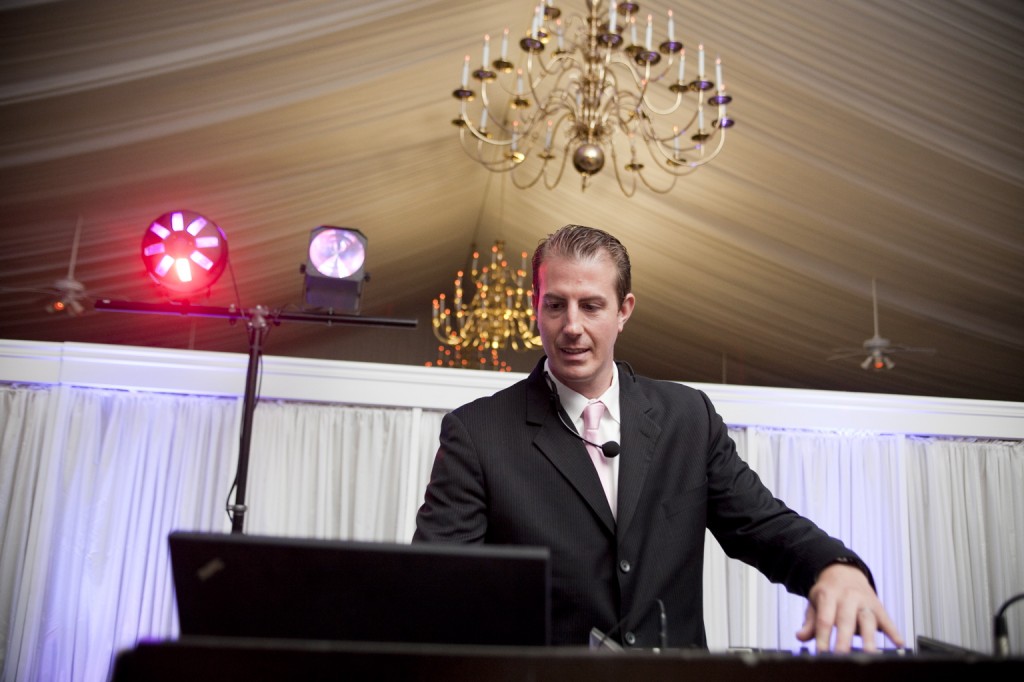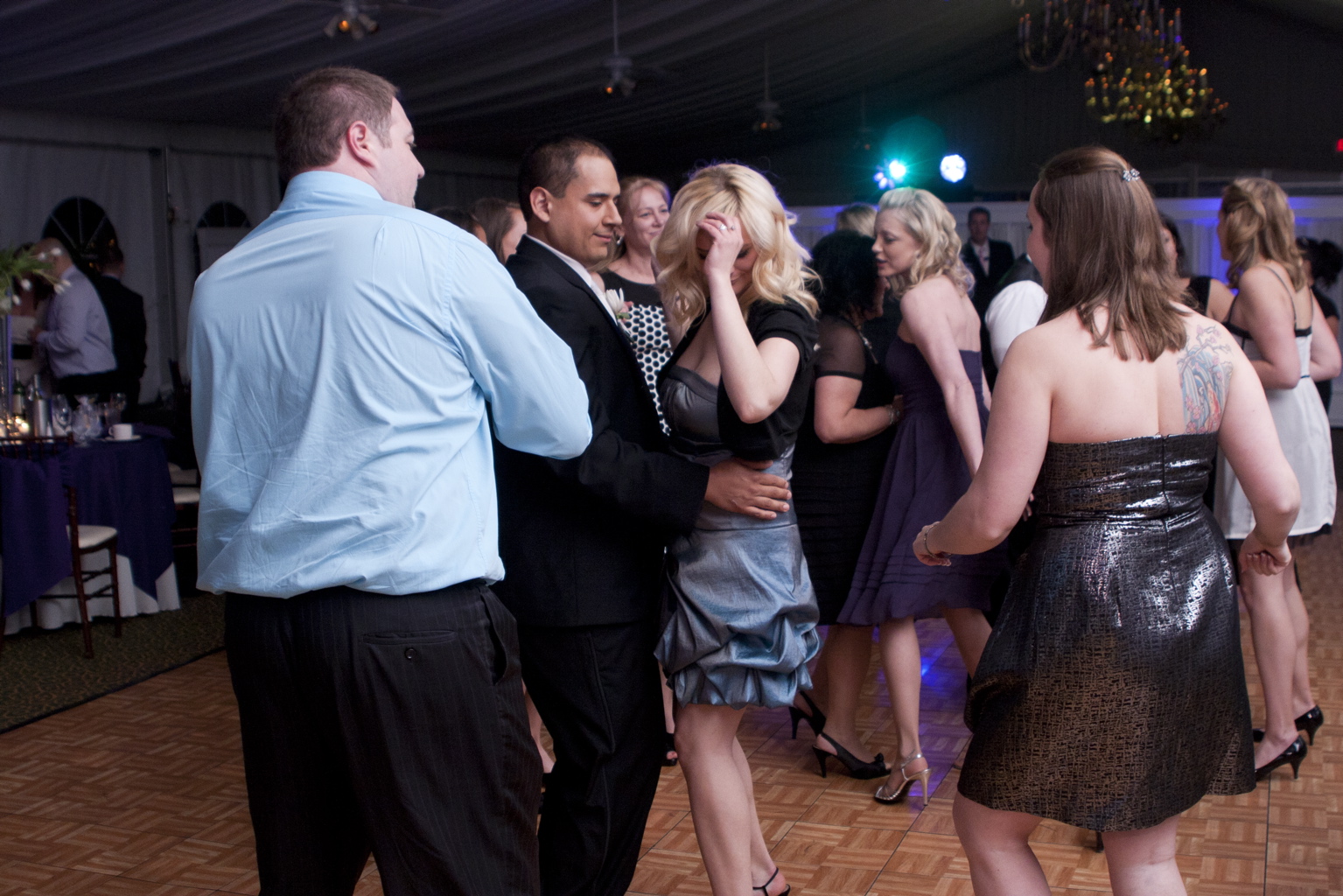 It was a great spring day and night!  I was with them all day, or at least it seemed that way.  I was lucky to work with Cheryl Bolton Reuter the photographer that took these amazing pictures!  It is always nice to work with familiar professionals.
Great night Robert and Diana!