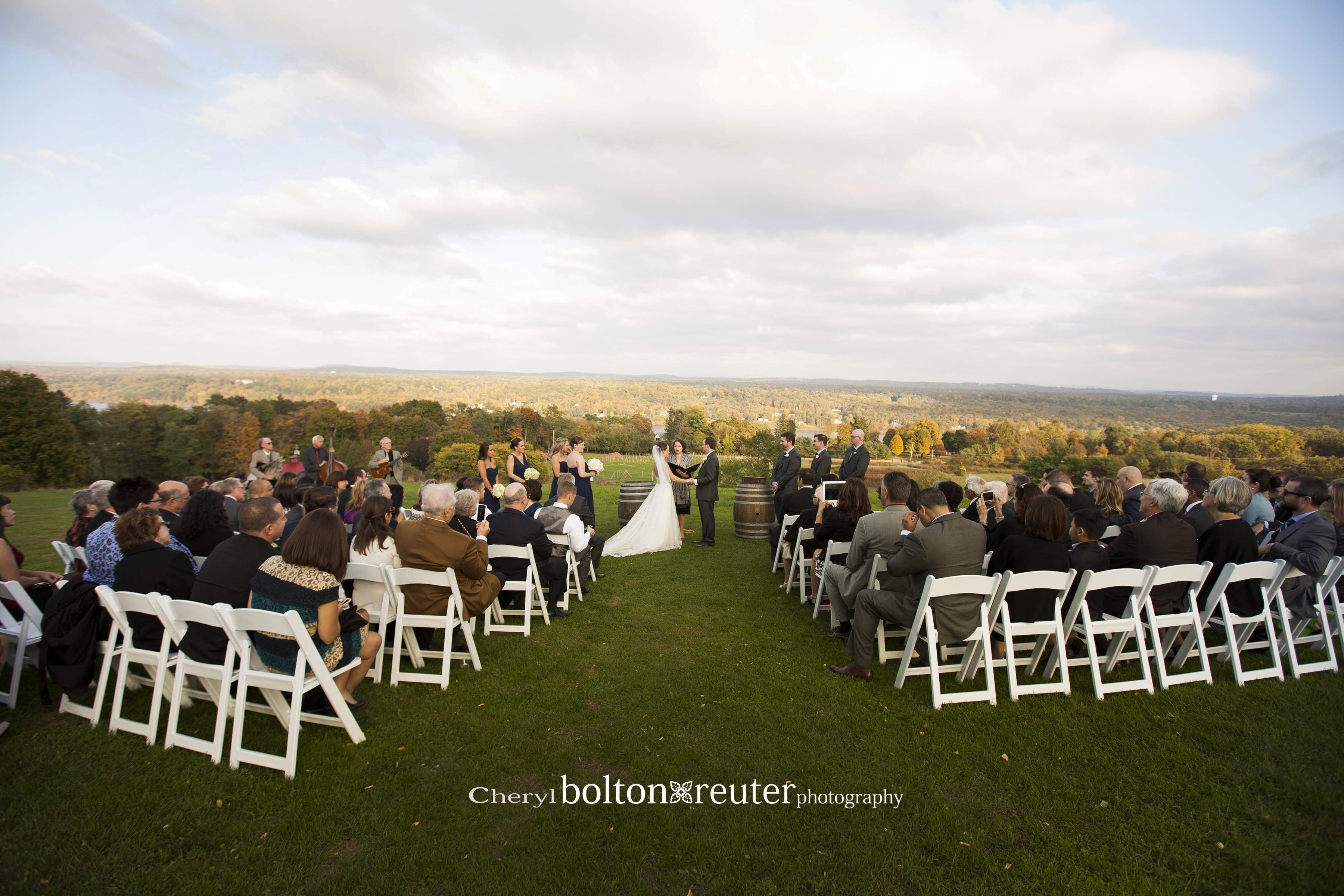 As we all know that the fall is the most popular time of the year for weddings here in the Hudson Valley.
I was at Red Maple Vineyard this past fall for Karen and Ben's wedding.  I was given these photos from Cheryl Bolton Reuter Photography to show hoe beautiful and special their day was.  Thanks Cheryl!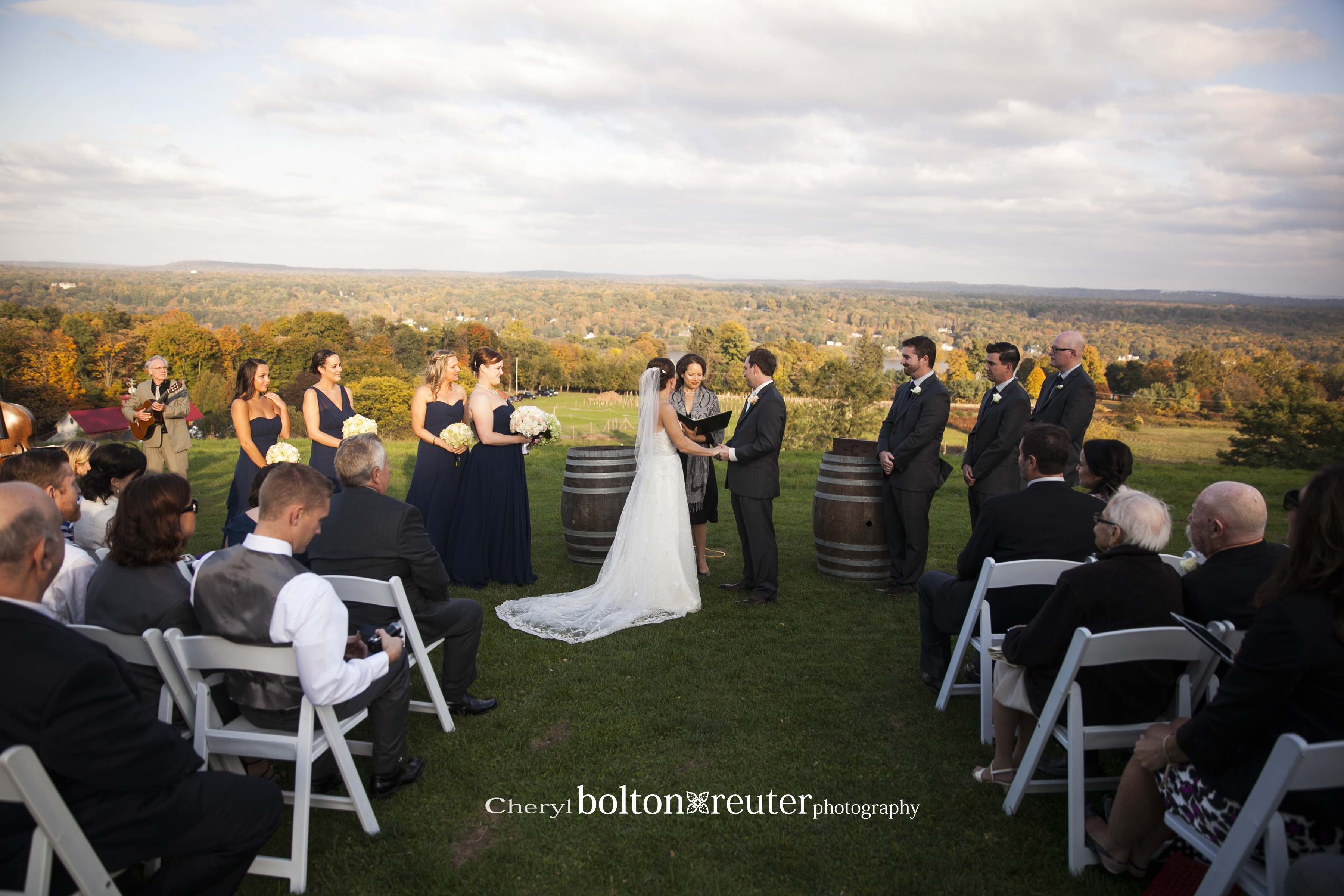 A day that you could pic out of a wedding magazine, that is how nice it was.  Fall foliage was great, the weather was perfect and Karen and Ben were a picture perfect wedding couple!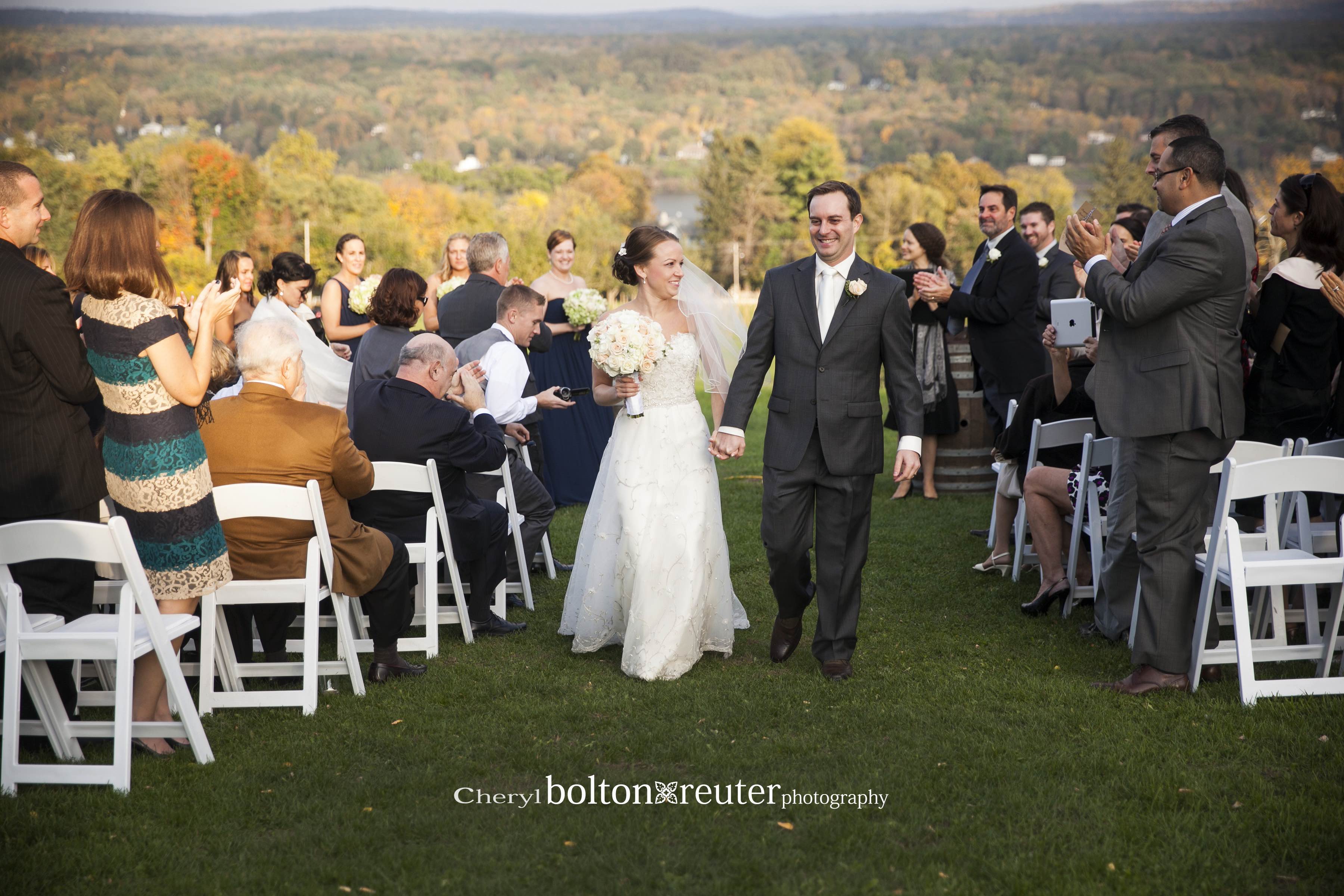 The wedding ceremony was up on top of the hill overlooking the entire Hudson Valley, one of the gems about Red Maple Vineyard (formerly the West Park Winery).  What a view!
An old Barn used to exist next to the tent, which has in recent times come down and left with the exposed foundation which makes for some great outdoor cocktail rooms.  Look at this picture!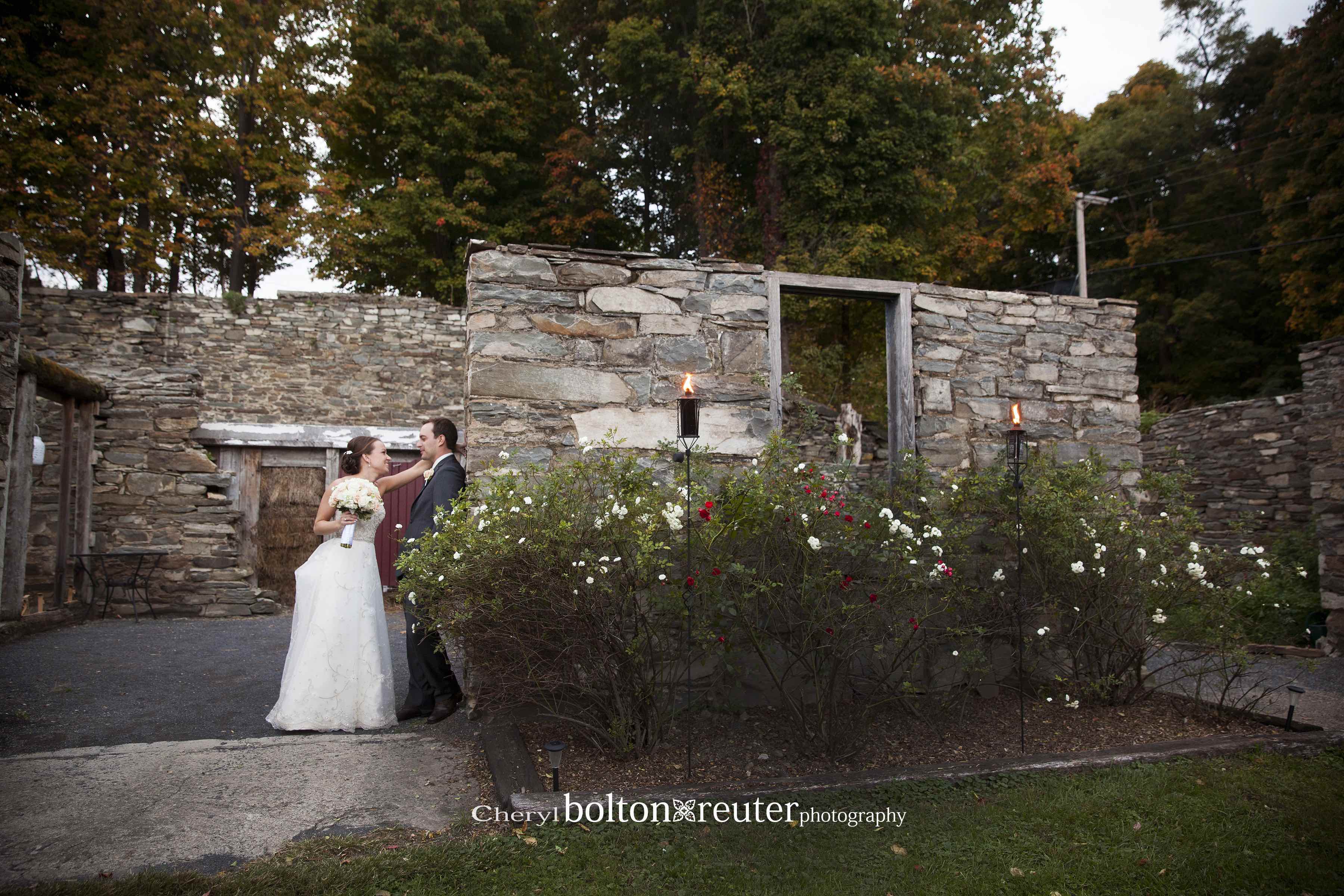 The tent is a beautiful modern, white, plain tent with rustic charm.  The tables are a rustic wood plank table with old vintage table legs.  Nice mix of modern and rustic touches throughout the vineyard.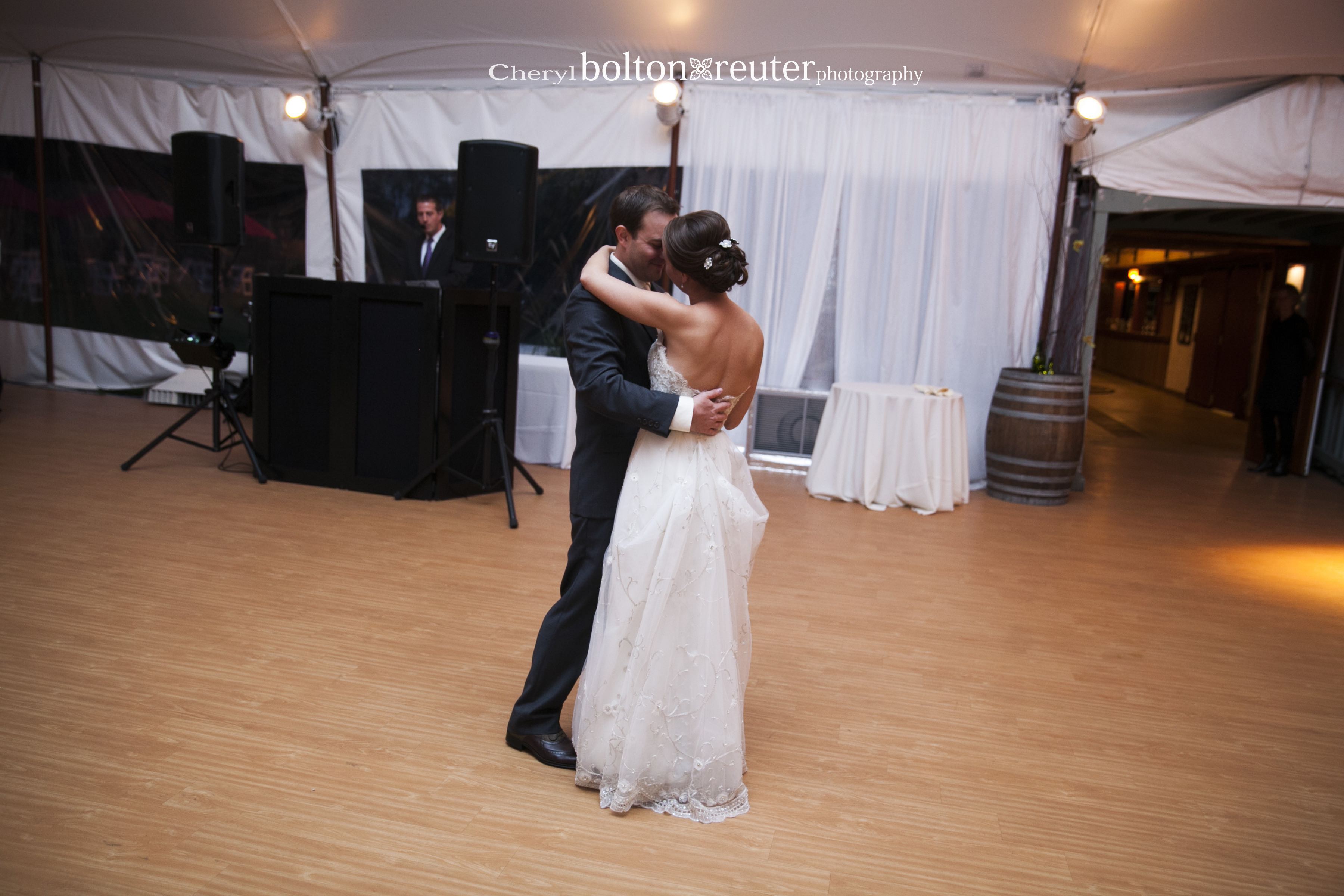 The reception was really nice, totally fitting to my couple.  Easy going, fun, and personal.  Not over the top but an eclectic mix of music.  Grateful Dead, Sinatra, Old school hip hop.  What a mix, but it worked!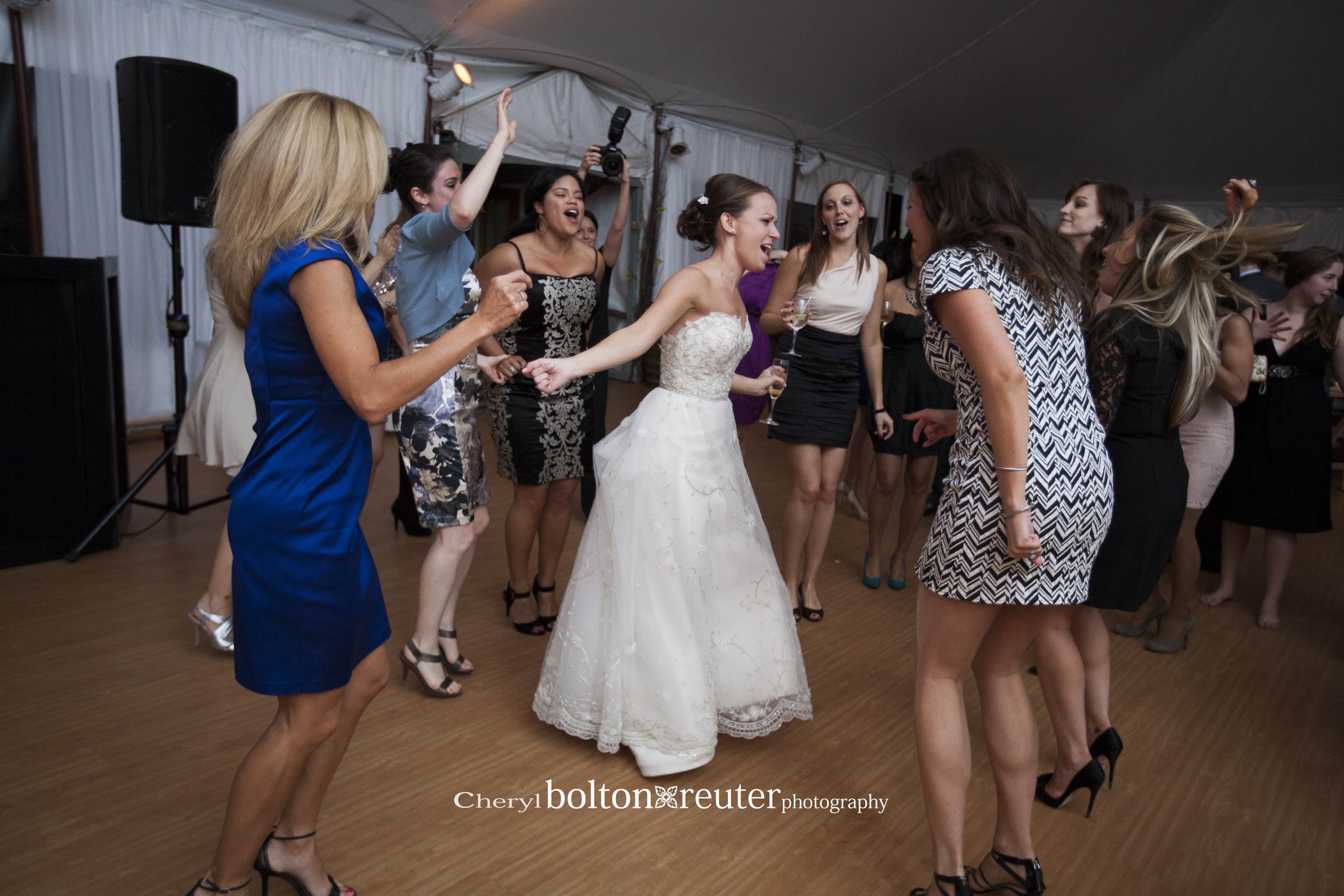 Thank you Karen and Ben, congratulations!