Call it rustic, farm to table, chic, country or whatever. Barn weddings are totally my style and thankfully I do quite a few of them here in the Hudson Valley and even outside of the area! I got to know Jenn and Jim pretty well as planning this wedding, we went through many details such as ceremony location, music and sound in the barn and even where to have the reception / party part of the night.
Thanks to Max Nucci for these great photos, you can see the story of the day and night. Jenn and Jim had this wedding on their property in Saugerties, NY.  Both Veterinarians, their love for animals was apparent. This piece of property had and old barn on it that they have been restoring and we used this for the dinner portion of the wedding. Across the property in the yard of a big field was the ceremony, with hay bales as seating for guests. The dance party/reception portion was in the center of their circular drive way out in the open.  Really cool, thankfully it was a beautiful night!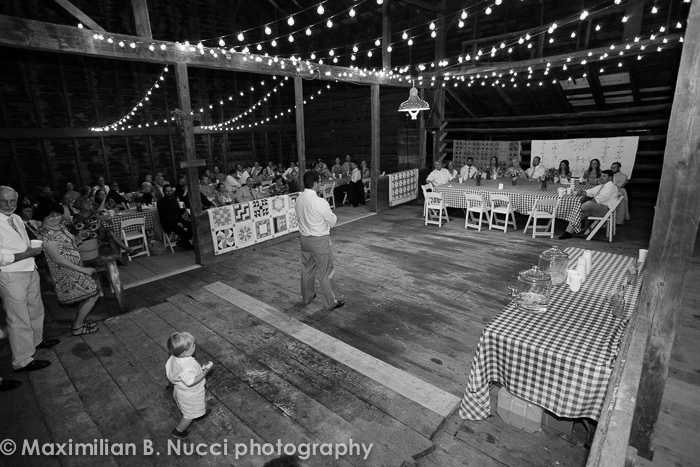 We had a great time, a lot of different music. Ceremony was some country and U2, cocktails I got to play a reggae themed set with stuff from Jimmy Cliff to Toots and the Maytals! The dinner portion was classic stuff like Van Morrison, U2, Zac Brown Band, Jason Mraz.  Dinner was amazing by the way, a pig roast barbecue with all of the trimmings! And we danced to everything from Lynard Skynard to Runaround Sue by Dion.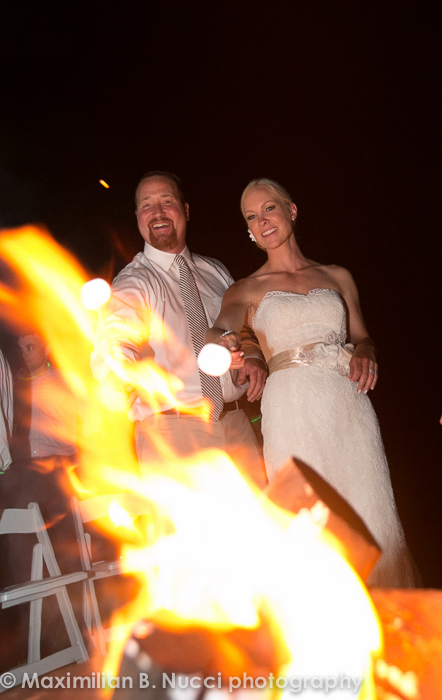 It was a great night, very much filled with a ton of personal touches. Dessert was a buffet of southern pies (as their family are from the south). The guests had a great time and so did I!