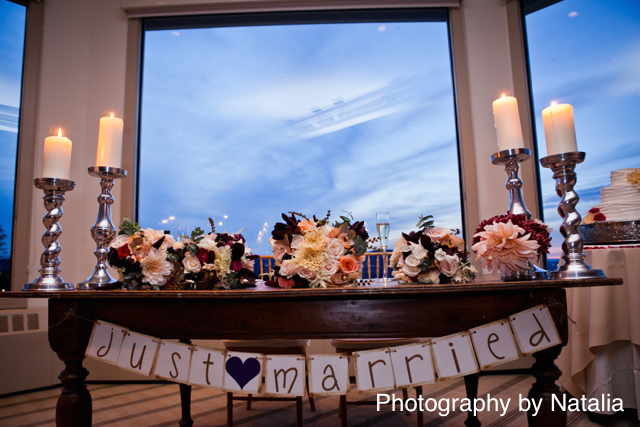 So I thought that I would put together a few wedding trends that I see as being top of the list for 2017.  These are put together from what I hear from my couples in the wedding planning process and from fellow wedding vendors and some from national wedding sites out there.
Here in the Hudson Valley we see so many changes in the seasons, weather, landscape and culture!  We have quite the wedding playground here in this area of New York (including our neighboring states like Connecticut, Massachusetts and New Jersey).
Style and details are always first noticed with wedding trends.  I see a lot of white as a canvas with highlights of popping color.  White tents, white table linens, tapestry, cakes, chairs so much more white these days.  It makes for a really nice vintage of classic theme.   Less is more is the way things are headed for many couples
I am seeing a big emphasis of the "party".  So couples at least ones that I deal with want the focus to be on music and dancing as a opposed to the wedding traditions.  I am not doing as much of the bridal party introductions as I used to. Mostly an intro of the bride and groom and off to the party!   Things like upbeat and choreographed father daughter dances are in as well.  Having a dance set right after the first dance to kick things off are ways to entice the dancing a bit.
Cakes are becoming a focus once again.  From the simple white cake to semi-naked cakes are a trend worth noting.  Especially in the barn wedding settings.
First looks are done at almost all of my weddings, I see this continuing into the new year.  This to leave more time for the bride and groom to enjoy their day!  Did I say Enjoy their day?  Yes I did!  Make sure you do so it goes so quick!!
Craft brews and signature drinks are on the rise.  It seems as though almost everyone brews their own beer and I am seeing this at tons of weddings.  along with the signature drinks like Moscow Mules.  Spotting those copper cups, you know what is in there!
Here is a link to a 2017 wedding trend blog that I thinks really informative.  It is more national, but much of it, we can relate to here with Hudson Valley Weddings!
Enjoy and happy 2017!