Wedding season for 2023 is underway! I had my first wedding here in the Hudson Valley this past Saturday at The Garrison (one of my favorite venues)!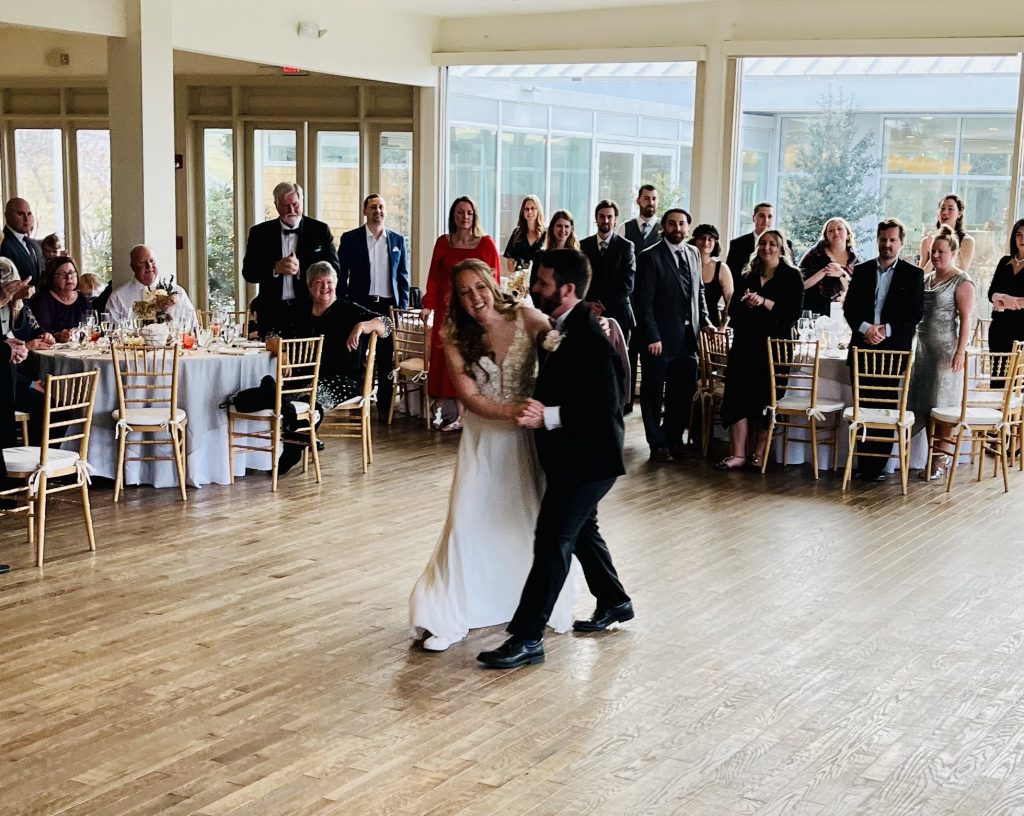 Allison and Christopher had a beautiful day and a great party (despite the cold temps). They had some personal details for their day. Allison's cousin was the officiant, Allison jumped on guitar at the tail end of their first dance song to finish it out (which was a surprise to Christopher)!
In all the party was amazing, I played so many different things from classics like The Staple Singers, Abba, The Jackson Five to country hits during dinner to Pitbull and Neo for some dancing. Ending the night with a little Fall Out Boy to rock out to.
https://www.instagram.com/reel/CoQ9BCGMLWE/?igshid=OTRmMjhlYjM%3D
Here is a few words that they left for me with a five star review a few days later!
I was just married this past Saturday, 2.4.23. Our DJ Domenic was beyond INCREDIBLE in many ways. I had a few unique requests that Domenic made possible, making our wedding extra memorable. I surprised my husband by ending our first-dance with a song fade-out into me playing my guitar. We also did a mid-song switch during the Mother/Son Dance. I had guests add a song request to their RSVP and Domenic curated a perfect playlist that had us all out on the dance floor begging for more at the end. I highly recommend. He is easy going and very good at his job! 😀
Thanks so much for having me!
http://www.djdomentertainment.com/blog/wp-admin/post.php?post=686&action=edit