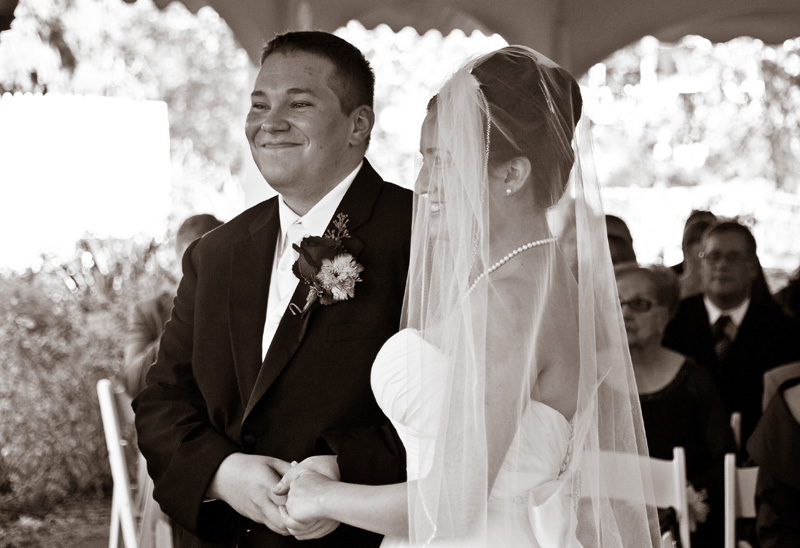 October is by far the most popular wedding month of the year!  For obvious reasons of course.  A beautiful fall wedding in the Hudson Valley, who wouldn't want that!  Brandi and Alexei did and they had it at one of the most beautiful places, Catlin Gardens in Slate Hill, NY.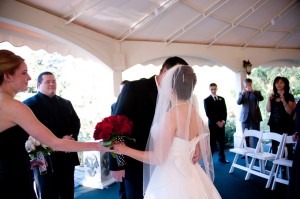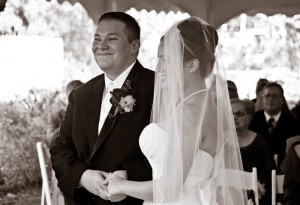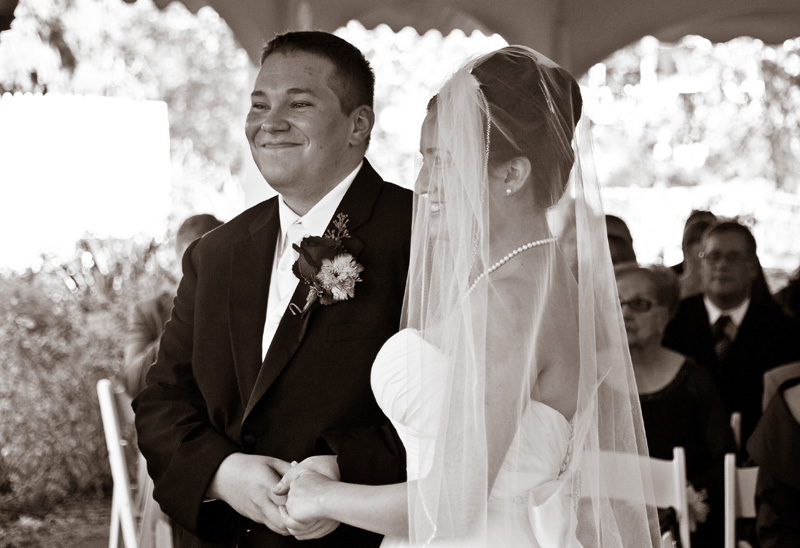 A beautiful outdoor fall wedding ceremony is what was planned.  Outside under the gazebo, overlooking the pond and waterfall in back is where Brandi and Alexei said their I do's.  Alexei's cousin was the officiant, which added such a personal touch to the ceremony.
I was involved in their day right from the beginning.  I provided ceremony music and a sound system for their service, cocktail music and of course I was their wedding DJ.  Alexei is very into music and he has such an eclectic music taste.  I had to be sure to create a musically diverse wedding.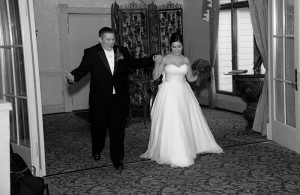 Brandi and Alexei entered the reception room, being introduced as husband and wife to "Beautiful Day" by U2.  They danced their first dance together to Queen's "Your My Best Friend".  The night took off great with alot of things going on, multiple food courses, a photo booth, provided by the photographer and alot of dancing!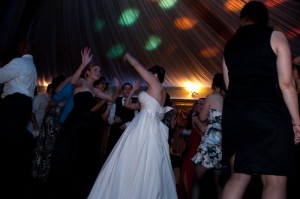 I am a non cheesy DJ by nature, so I wanted to let the music dictate the pace of the night.  The guest got right into it.  I started out with some classic Motown, and then to some doo wop oldies.  Mixing some 80's and today's top 40, with classic rock and even big band swing!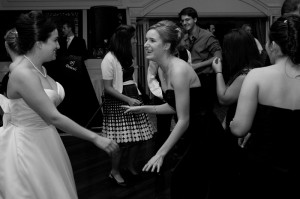 It was a great night, everyone had a great time, as did I.  It was a pleasure being a part of Brandi and Alexei's big day and being at Catlin Gardens.  These photos are from Skye Conner of Skye D Photography.