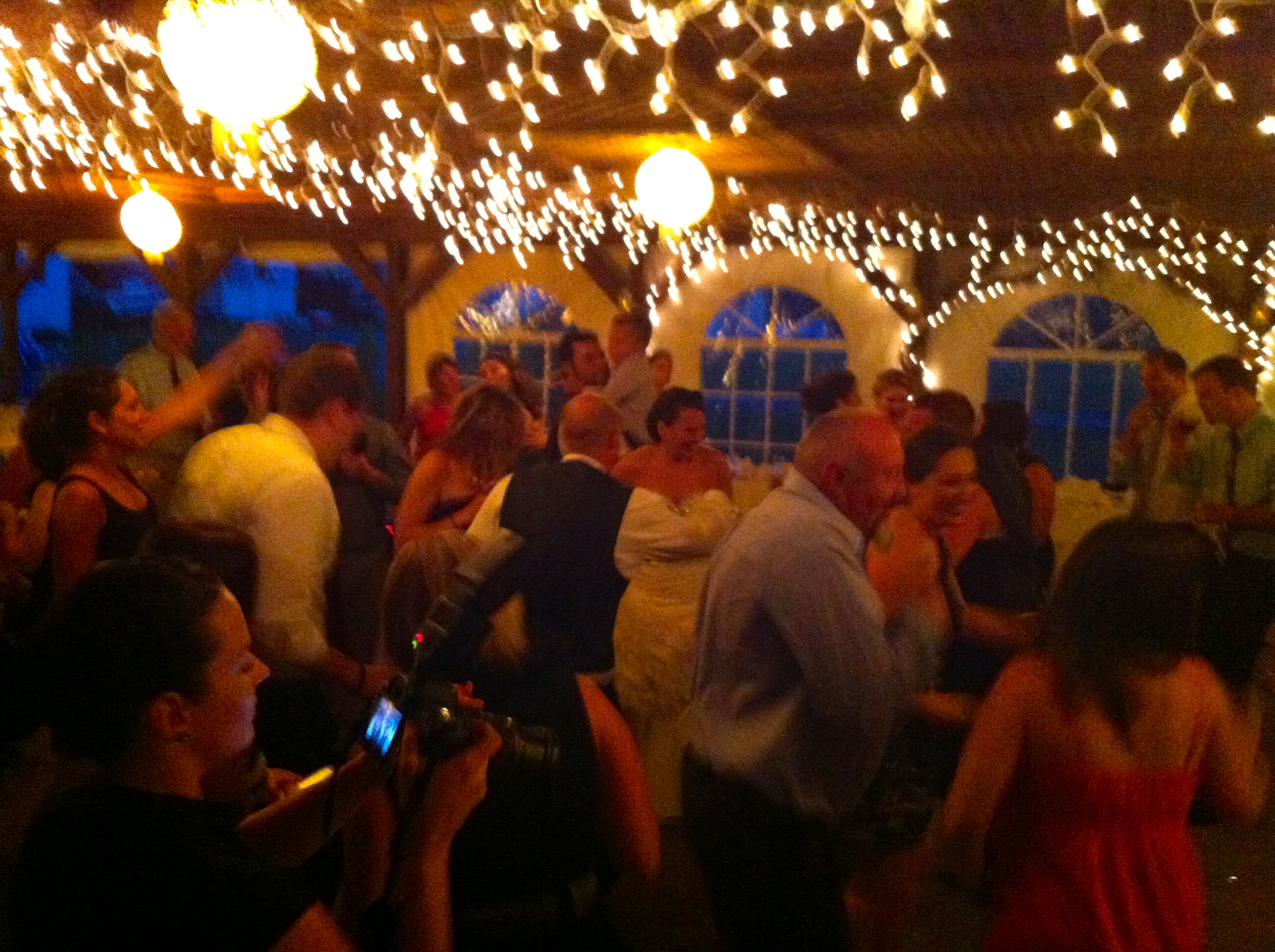 Twin Lakes in Hurley, NY is one of the hidden gems in the area for a unique Hudson Valley Wedding.  I had the pleasure of working there and being the wedding DJ for Kenny and Cara's wedding this past June.  One of the great things about Twin Lakes is the ability to make the whole place your own.  You have the lodging for your guests, The pavilion for the reception that you can decorate and make your own and the beautiful lake front for your ceremony.  All which is wrapped up with helpful well run staff and wedding planning for your day.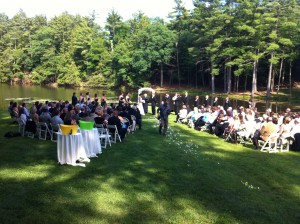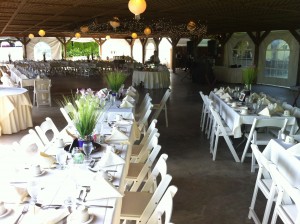 Kenny and Cara, I have met with and grown to know very well.  I knew what kind of wedding that they wanted to have.  They really wanted a party, alot of different music incorporated, from country music, to classic rock to old school hip hop and today's top 40 mixed in as well.  They trusted my ability to make this flow and please all their guests while being a non-cheesy DJ.  This type of atmosphere fits well with my style as a Hudson Valley Wedding DJ.  Very casual, intimate, and unique settings like this lead to a nice playlist of different styles of music.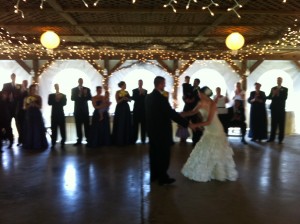 Kenny and Cara, had their ceremony at lakefront, it was a beautiful day for them.  Cocktail hour was in the pavilion and the night moved on to a great dancing party.  Big rivalry between the couple, Cara is from Massachusetts and Kenny is from Pennsylvania, so there was a back and forth all night between Pennsylvania and Mass Traditions and chants.  Everything from sports, music and polkas!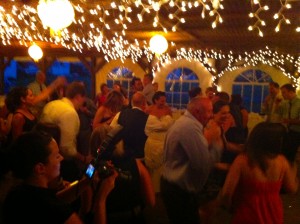 There was a great deal of love between the couple and it showed in the amazing support from their family and friends.  The party went great, I played for an extra hour and then the party moved to the bonfire to wrap up the night.  I think.