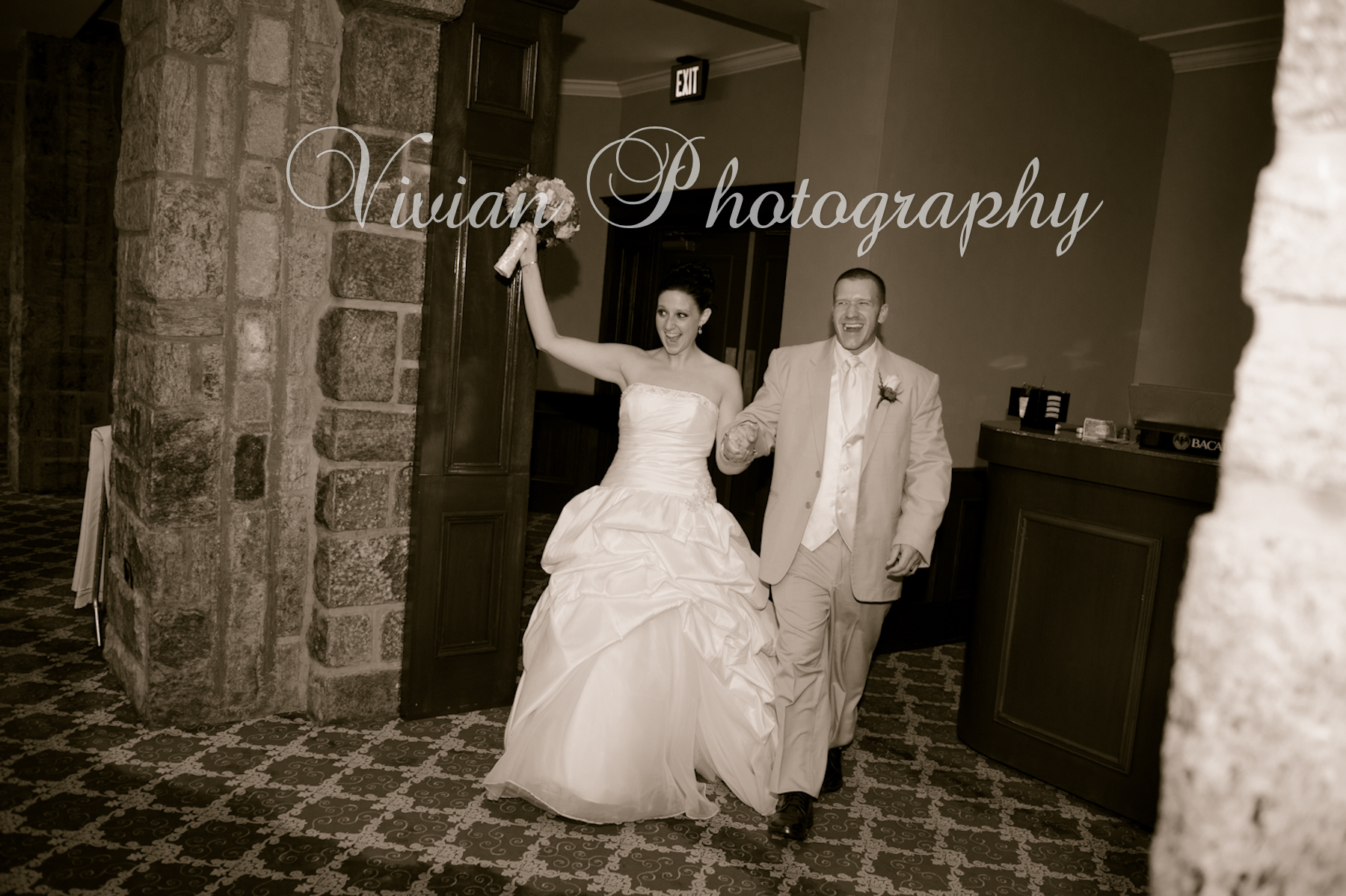 The Thayer Hotel at West Point is a majestic setting that is both grand and intimate all together.  Overlooking the Hudson River with it's Gothic architecture, it is easy to see why The Thayer Hotel is a perfect choice for a Hudson Valley wedding destination.
I was lucky enough to be a part of Mandi and Josh's wedding celebration.  I was not only their wedding DJ but I also became friends with them as well.  They are such a sweet couple that had a clear view of their ideas and vision for their special day!  They wanted a wedding DJ to be exactly that a wedding DJ.  They did no want a club feel to the music, and they definitely wanted a non cheesy wedding DJ.  The wanted their Hudson Valley wedding to be personal and unique to them as a couple.  Music wise they were very into Dave Matthews,  their intro song and first dance song was by him!
They also liked sounds of Jack Johnson, in there and similar.  I certainly mixed in the current to 40 as well, of course that was the party music!  Being that they were both Italian, I had to through in some of that as well.
I took care of music for their wedding ceremony as well as cocktail music.  Their ceremony was very in tune with their personalities, of course, I wouldn't expect anything else!  Hudson Valley wedding officiant, friend and college Rev. Jude Smith was the wedding officiant.  As always she put her personal touches into the ceremony to make it reflective of the couple's personalities.
My good friend and wedding colleague Vivian Lanzarone from Vivian Photography was the photographer and who is responsible for these amazing photos.
The day was truly magical to be a part of.  Thanks so much Mandi and Josh!