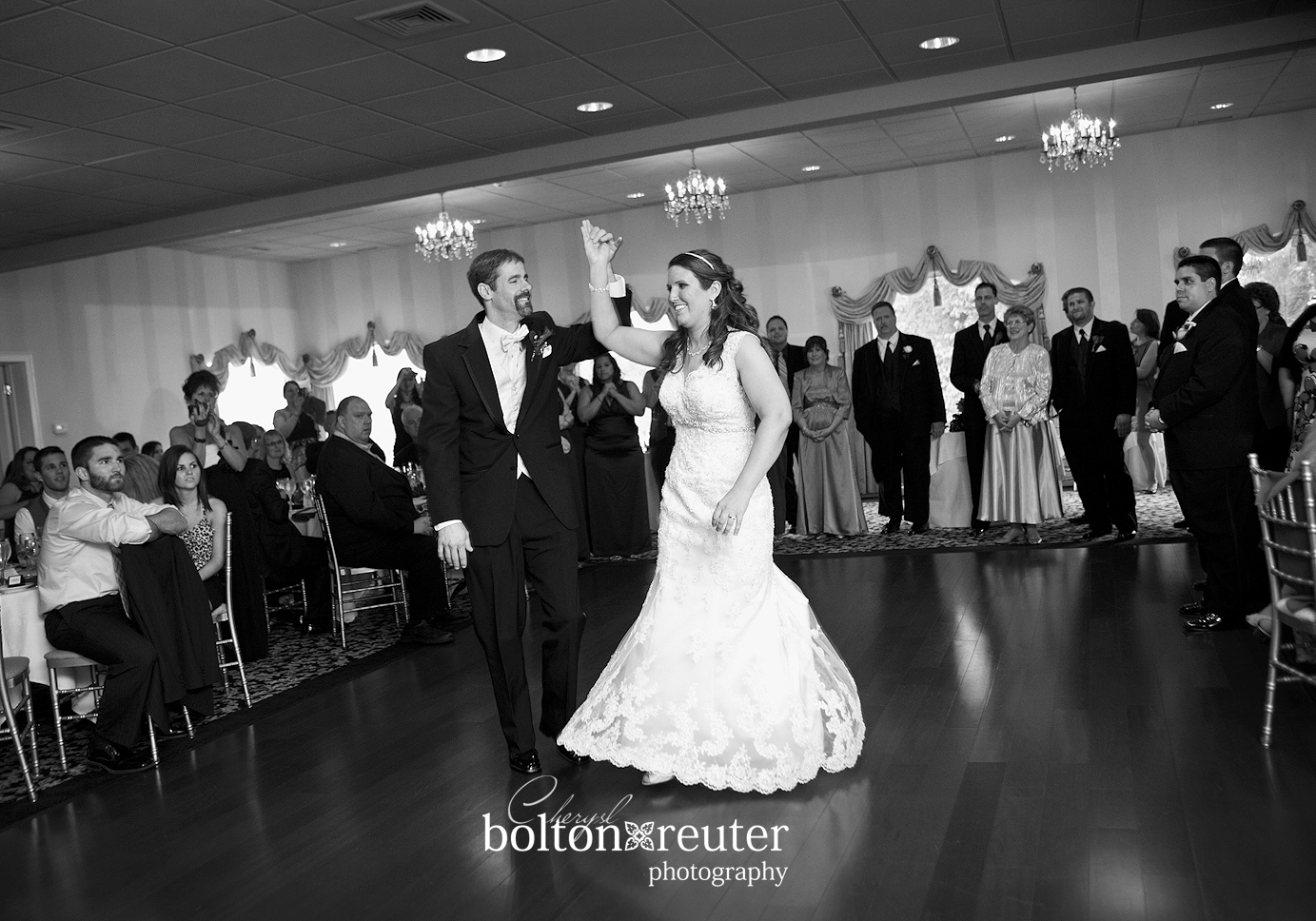 April weddings here in the Hudson Valley mean the beginning of what us wedding vendors call the busy wedding season.  Stephanie and Mark had a wonderful spring day for their April wedding at Dutchess Manor in Beacon, NY.  Dutchess Manor is one of my favorite wedding venues in the Hudson Valley!  For obvious reasons it is really amazing, it has breathtaking Hudson River views, a charming, warm colonial feel to the building and most of all the amazing, friendly staff that work their lead by the Coris family!
I took care of cocktail music and was the wedding reception DJ for the happy couple.  I had a photo montage running for cocktails that displayed photos of Stephanie and Mark of old and recent.  Music was pretty diverse for them.   I had polkas, modern dance music, traditional oldies for the most part, I had to mix in some Pittsburgh music for Stephanie and Mark's favorite Van Halen!
Staying with their classic rock preference as a couple, their first dance was "Angel Eyes" by Jeff Healey.  One of my favorites, I have been playing this song as part of my normal repertoire for 17 years that I have been a Hudson Valley DJ.
It was a really good party and a fun night, I was working along side my good friend and fellow wedding vendor Cheryl Bolton Reuter who was so nice to let me use these photos for this post.
We ended the night with what else, Van Halen, "Standing on Top of the World".  A great ending to the night and fit totally with my couple.