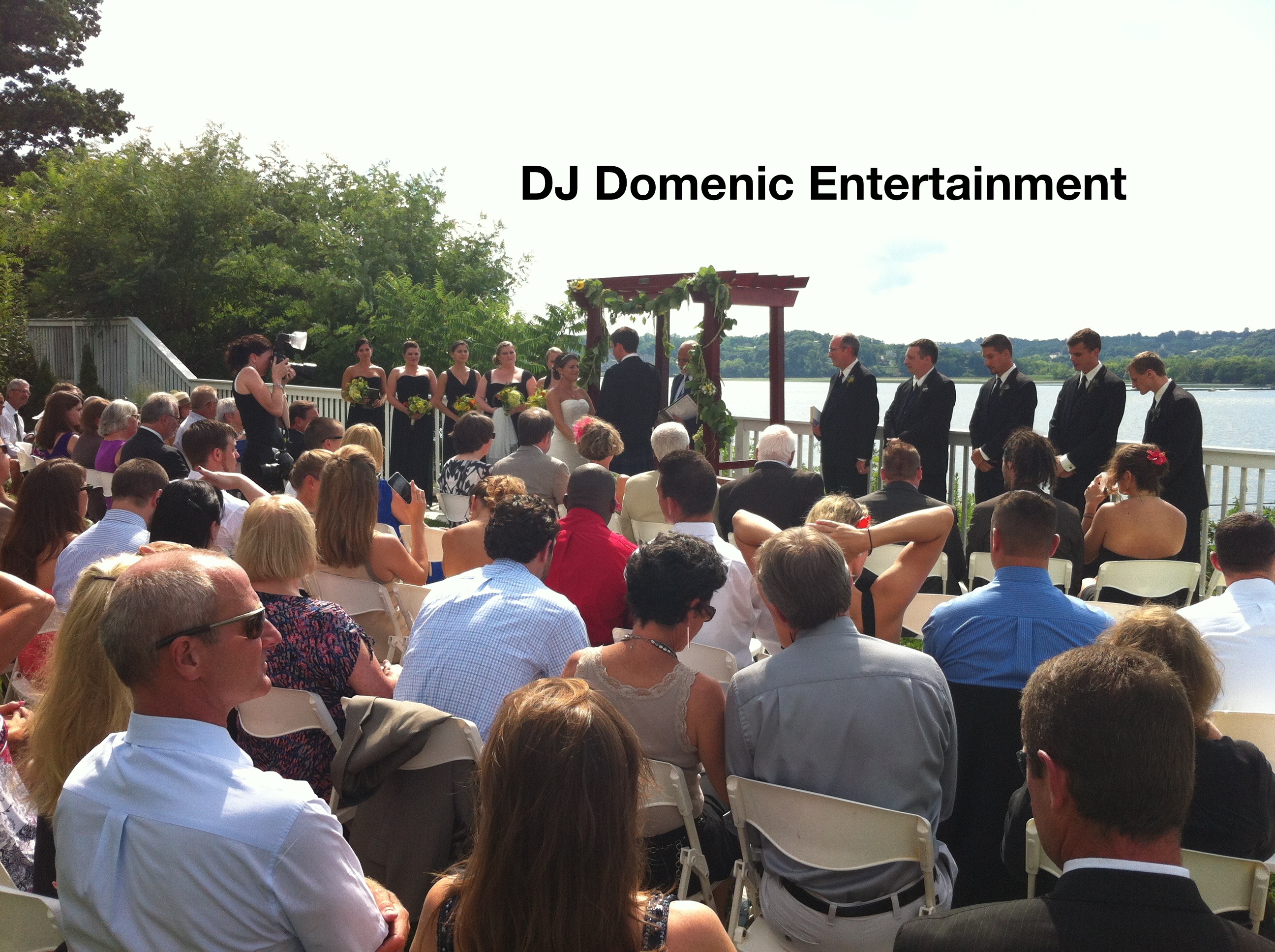 One of the most thought about details of wedding planning is what song is the bride going to walk down to the isle to.  Here in my area, me being a Hudson Valley wedding DJ, I do alot of ceremony music and sound set ups for my couples so I am involved in this big decision all of the time.  I am frequently asked for help and suggestions so I though that I would put some info together to help.
Wedding ceremonies traditionally have three songs that are important, one song for the bridesmaids to walk into, one for the processional of the bride of course and one for the recessional (the walk away song).  The processional being the most focused on.  Here is a link to a wedding wire post of some modern suggestions http://blog.weddingwire.com/index.php/weddings/top-10-modern-processional-songs/
Here are some suggestions that I have used over the years that worked well and have been popular.  some traditional and some more contemporary.  The most popular is the "Here comes the bride", I know for some it is not what is looked for, but I have in my collection and have used some really cool ones that are acoustic guitar and are away from the typical horn and organ sound.  Others are "Flowers Duet" by Bach, a real pretty, flowing song along with "Air on G String" by Bach
On the contemporary side I have used "Beautiful Surprise" – by India Arie  and Damien Rice "Blowers Daughter".  I have also used Sheryl Crow – "Sunny Day" and Train "Marry Me" on a little more of an upbeat approach.  I tell my couples all of the time that almost any song or style of music can work as long as it fits the unique wedding style and atmosphere that you are trying to create.  I have done country style weddings where I have used Alison Krauss music for a blugrass / Appalachian feel as well as contemporary country artists like Brad Paisley and Kieth Urban.