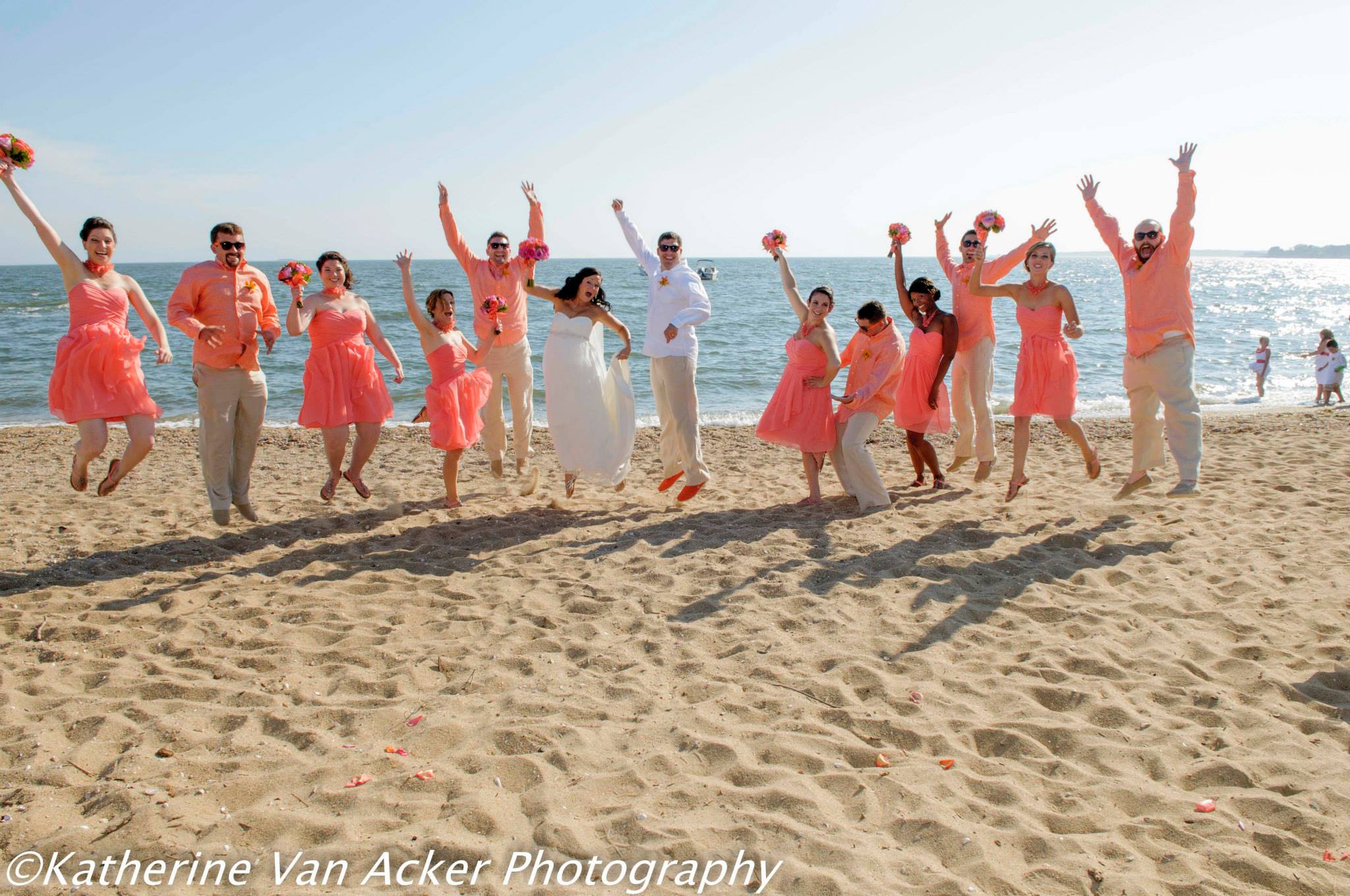 Every year it seems like I get an out of town wedding that is different in style or venue that I am used to.  This year I had the pleasure of doing to a beach wedding in Madison, CT.  The Madison Beach Hotel was renovated not too long ago and is a beautiful resort style hotel with beachfront property.  It is a hotel with almost every accommodation but it has a small tight knit feel.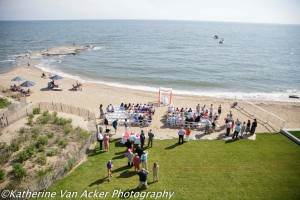 Vicki and Doug are from the Hudson Valley and wanted a wedding that was a little different, out of town but not too far so the chose to bring their family and friends out to Madison, CT.
The day was wonderful weather wise.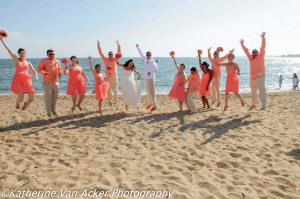 An outdoor beach wedding ceremony was the start of it and I had wedding ceremony music and a sound system set up with a mic for the ceremony.  Vicki chose classic wedding ceremony music.  She walked down the isle to the traditional "here comes the bride."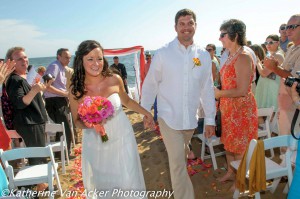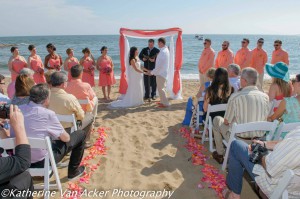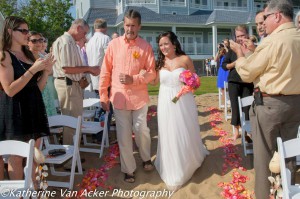 After the wedding we went to cocktails which were on the porch overlooking the beach, great view!  We then moved into the ballroom for dinner and dancing afterwards.  The night started with a introduction of the bride and groom and their first dance, which was "Marry Me" by Train.  We had a few toasts to start things off, then went to dinner and followed by dancing.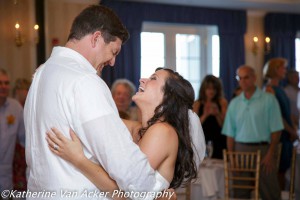 A great dance party it was.  A wide variety of people were there and the Hudson Valley connection of the guests and me as a Hudson Valley DJ helped for sure.  I knew a few of the guests since I had done a few weddings for family members there in attendance.  I did some country for the dads, oldies and Motown to start and alot of today's contemporary top 40 which went over the best.  I threw into the mix some throwback old school hip hop dance stuff for the groom!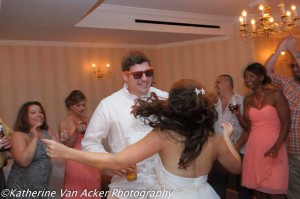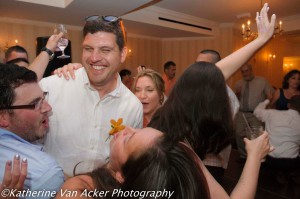 It was a great day and wedding all together!  Photography by  Katherine Van Acker Photography

Thanks so much for sharing the photos!  Thanks Vicki and Doug for the experience!