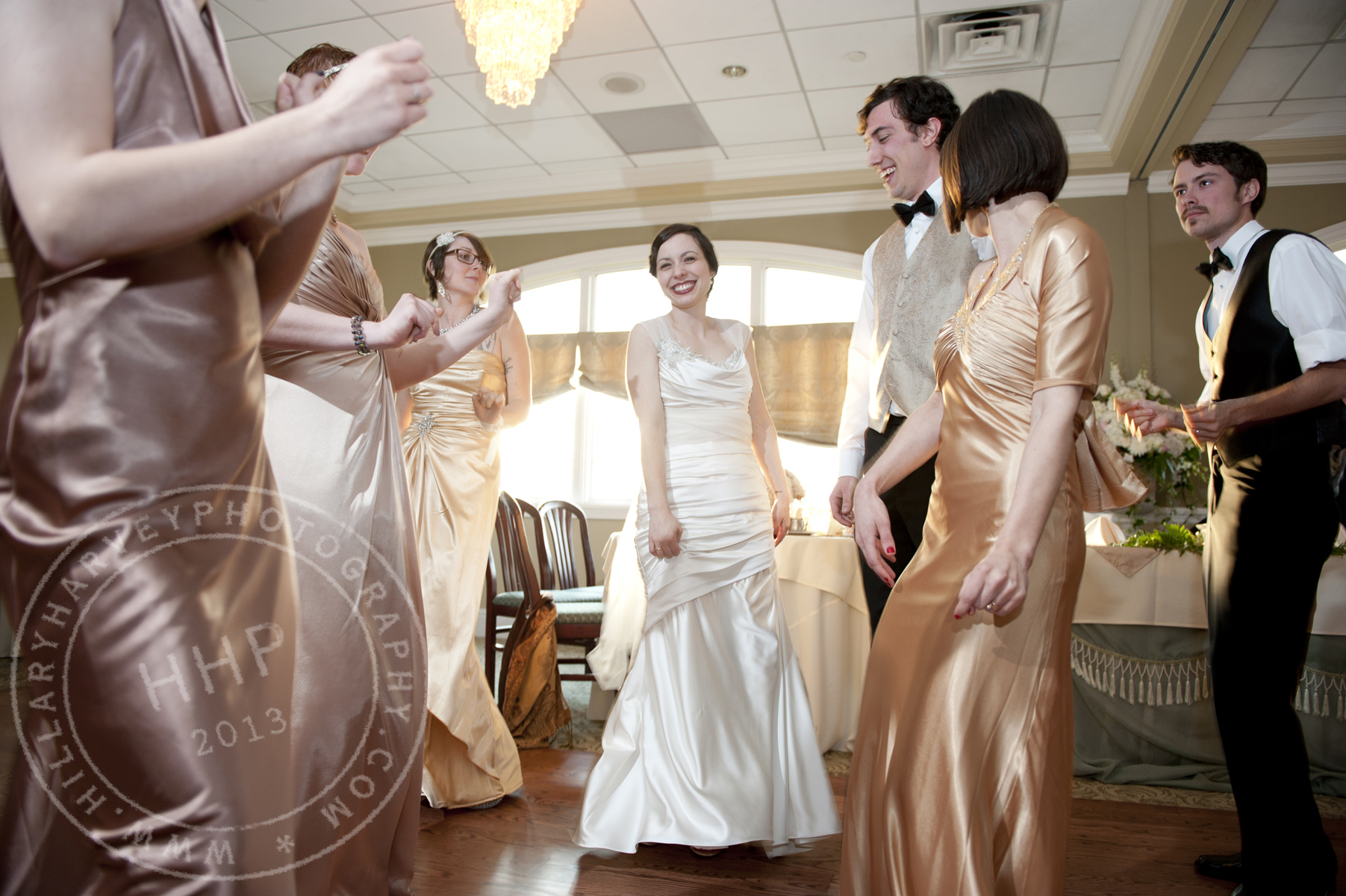 Vintage weddings seem to be very popular these days.  Vintage is popular in many aspects these days.  Music, Justin Timberlake with Suit and Tie, brought back the look of traditional bow tie suits which I have been seeing alot of lately.  I recently did a few Vintage wedding themed weddings early in my 2013 wedding season.  This was one of my favorite couples that I have had the pleasure of working with.  Leah and Phil had a full force vintage wedding theme.  As you can see from some of these amazing photos, their look and atmosphere was total vintage.  Thank you Hillary Harvey for sharing them with me!  She is a really great photographer by the way!  Here is a link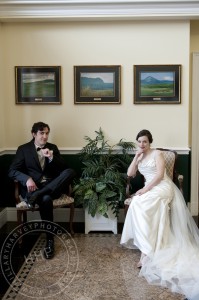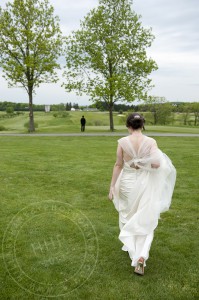 This Wedding was featured in Westchester Magazine, here is the link to the post http://www.westchestermagazine.com/Westchester-Magazine/February-2014/The-Leah-Gauthier-and-Phil-Anderson-Wedding/
Vintage from their look, to decoration to music especially was what was the focal point.  It took place at one of my favorite Hudson Valley wedding Locations, The Links at Union Vale.  A great place for this sort of atmosphere to happen.  I had been dealing with Leah and Phil for over a year and doing quite a bit of back and forth with music details.  I totally got the idea of what they were trying to achieve on their wedding day.  Being a Hudson Valley DJ for over 18 years, I really try my best to learn as much as I can about my couples and bring out their personalities at these weddings.  I want to put their stamp on things to truly make their wedding day unique and totally them!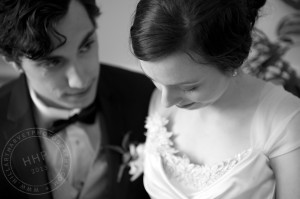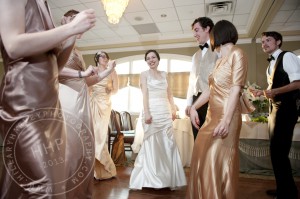 When I booked with Leah, she was explaining some of the music that she wanted and I was enthusiastic about it and kept telling her that this was a wedding that was really right up my ally!  This kind of wedding that is my specialty.  I love older music and am quite versed in it, so alot of this stuff was automatic for me.  So what was the music like?  Well, old stuff it was.  Vintage wedding music, especially to start.  I did music for their ceremony and they used classical music for that.  Leah walked down the isle to "Synchrony no. 2" Kronos Quartet.  Cocktail hour was a different style of older music.  Stuff from the 30's and 40's.  Glen Miller, Artie Shaw, Fred Astaire and Benny Goodman to name a few.  This all carried over to the reception, where walk in music was big band themed and them progressed to early vocal jazz such as Etta James, Billie Holiday, Sarah Vaughn.  Introduction music was "Let's Fall in Love" by Ella Fitzgerald, really cool!   Their first dance was "Night and Day" by Fred Astaire, real vintage music here.  Some may say, what about dancing stuff?  Well, you can for sure dance to older music, very easily actually.  But the dance portion of the night did transform to more contemporary music.  The vintage theme carried through dinner and afterwards we did more of the party stuff that everyone would expect at weddings.  Things like Black Eyed Peas, Rihanna, Justin Timberlake were on the list, just no chessey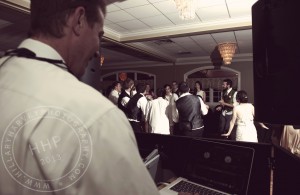 stuff on there.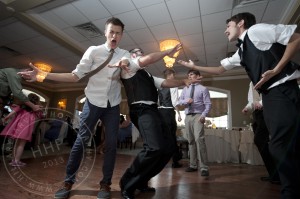 The vintage part was a big part of their day and where it may not be in everyone's musical taste to do so, it was for them and in turn totally made sense and made for a really amazing day because it really reflected the couple.  So for people that were there who didn't know that style of music or really even think that they would enjoy it, they did because of the vibe and atmoshere that was created at this beautiful Hudson Valley wedding!