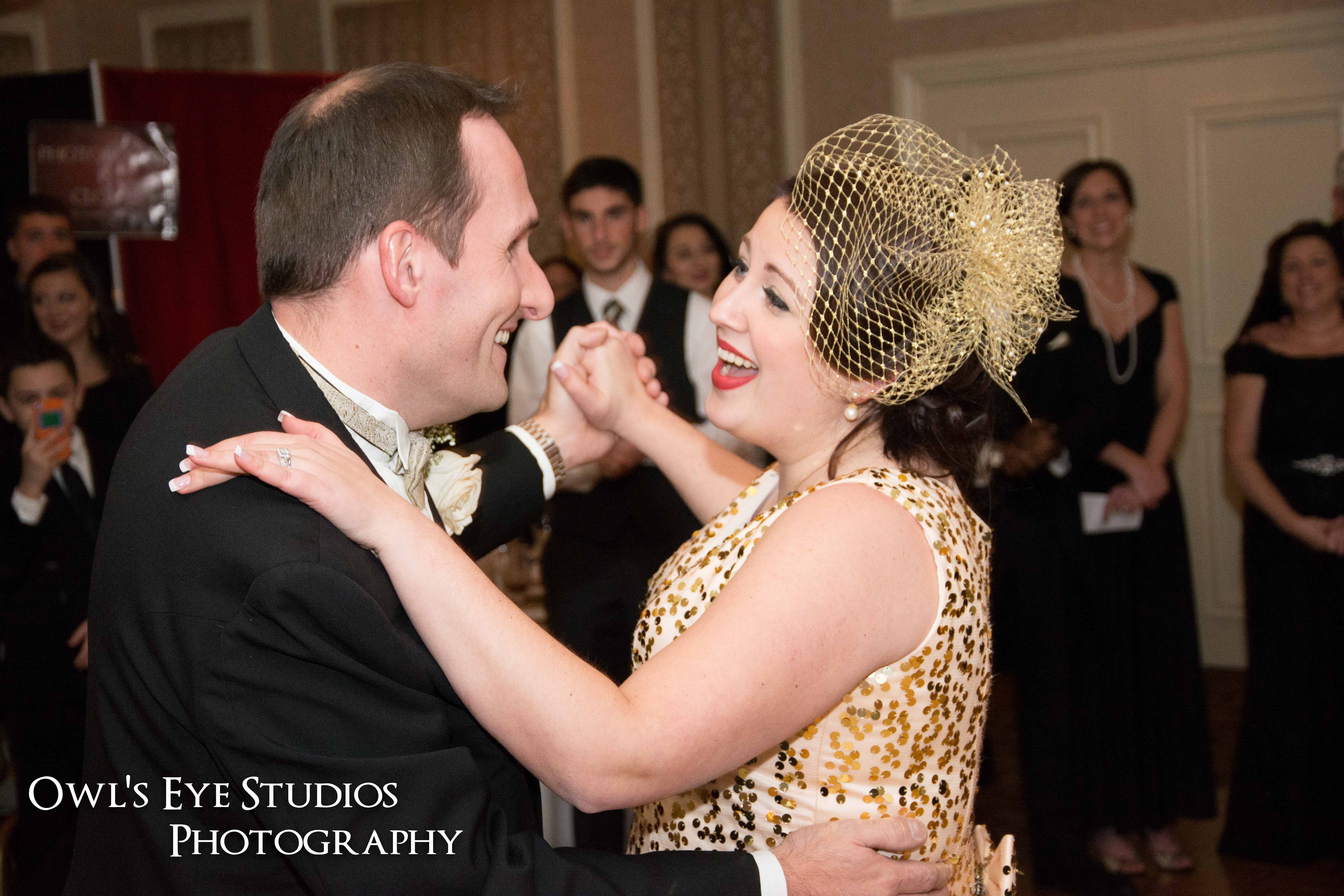 New Year's Eve this past year was spent being a part of Olivia and Michael's wedding day at The Poughkeepsie Grand Hotel.  When you think of a New Year's Eve wedding you automatically think that it will be a great party, well it was!
I was working along side Hudson Valley Photographers Trish and Josh from Owls Eye Studios, who generously shared these photos from the day!
They Took the opportunity to take some off site photos at The Poughkeepsie Train Station.  Really looked nice and fit the bill!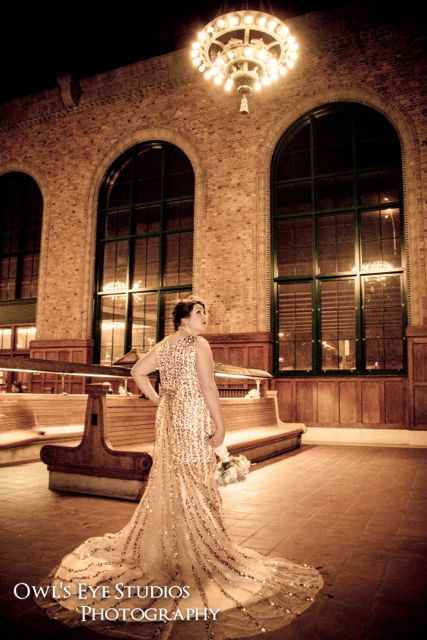 Olivia and Michael wanted a Vintage theme a Great Gatsby Themed wedding to be exact!  Olivia totally looked the part wearing gold vintage wedding dress.  The music fit as well, playing the old vintage jazz music from the 30's to set the tone for the evening.
After the formalities we transitioned to party mode and did more contemporary music to party to.  Of course doing a New Years Eve Count down to ring in the New Year!
Very cool group of family and friends!  Thanks for having be a part of this special day.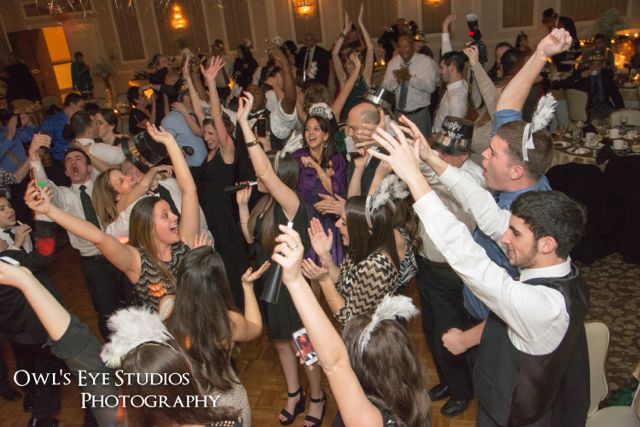 As a Hudson Valley wedding DJ, I look for these unique wedding celebrations that allow me to create an atmosphere that is reflective of my couple's personalities!