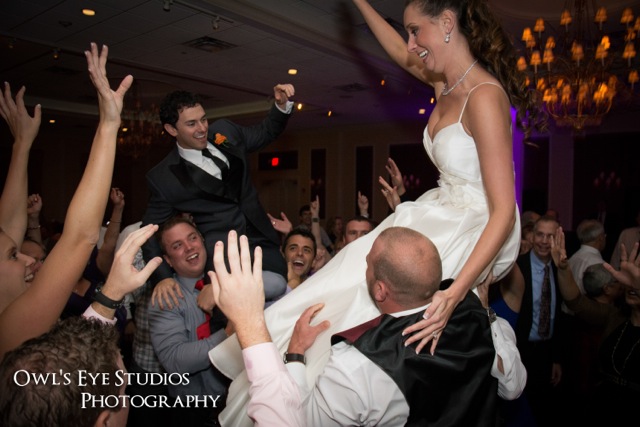 Fall weddings here in The Hudson Valley are so popular!  I have done many posts on my fall weddings and how much I love the season.  I would like to share a wedding that I did at The Grandview in Poughkeepsie last Fall.  This was a top 10 wedding for me.  This was a really amazing party!  Dancing, packed dance floor, great music selections oh and did I say dancing!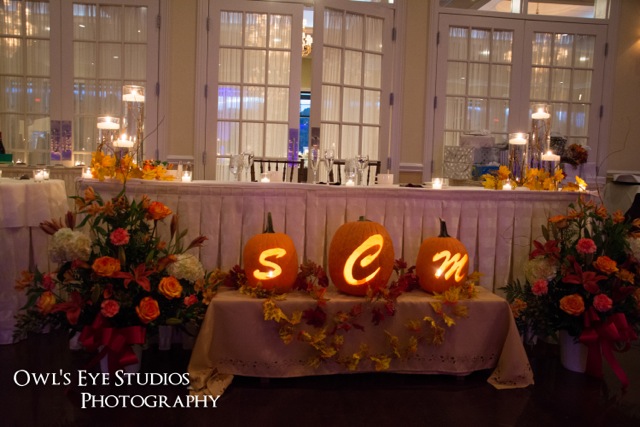 Meghan and Steve planned their wedding from their hometown in Pittsburgh.   Fall themed, the ballroom at The Grandview was decorated with Pumpkins and fall foliage.  I did some uplighting per my couples request as well.  
As a Hudson Valley wedding DJ, I love weddings like this.  It totally fit my style as a Hudson Valley DJ.  The music was geared to more older classic stuff like Motown, swing, oldies, 80's rock.  We certainly did some of today's top 40 but the crown responded so well to the all time favorites!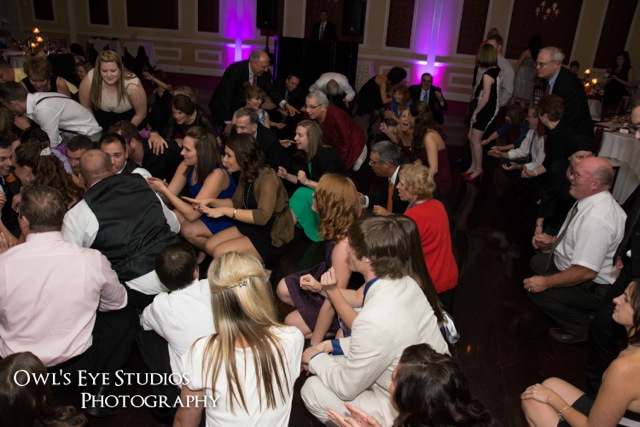 We kicked of the after dinner dancing portion of the night with Meghan and Steve starting with their cake cutting and then a slow dance that turned into the Harlem Shake with their bridal party joining in and eventually all of the guests!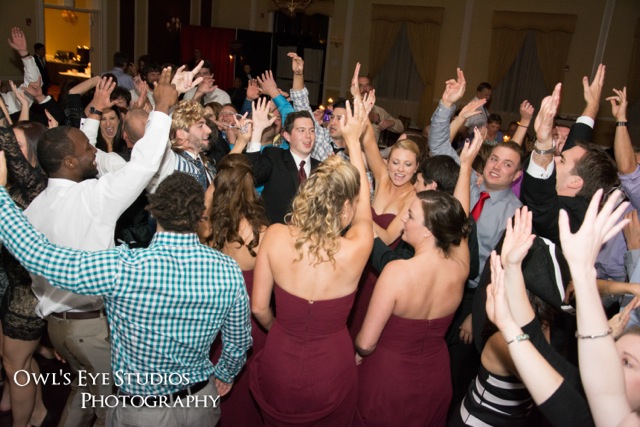 We ended the night with in a great way.  All of the guests made a circle around the bride and groom and all sang along to Lee Greenwood's "God Bless The USA".  Awesome!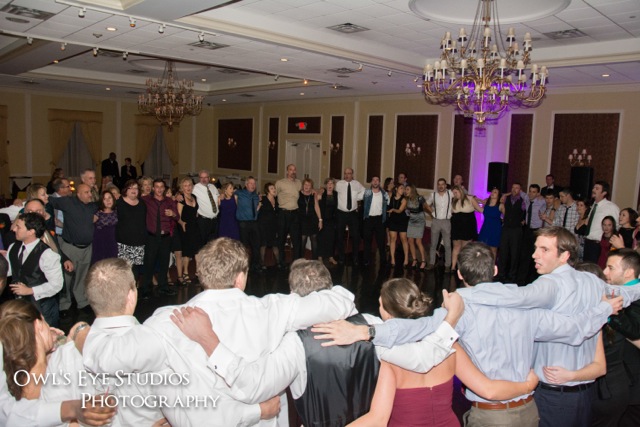 Thanks so much to my good friends Tricia and Josh from Owle's Eye Studios for sharing these great photos from this great Hudson Valley Wedding!