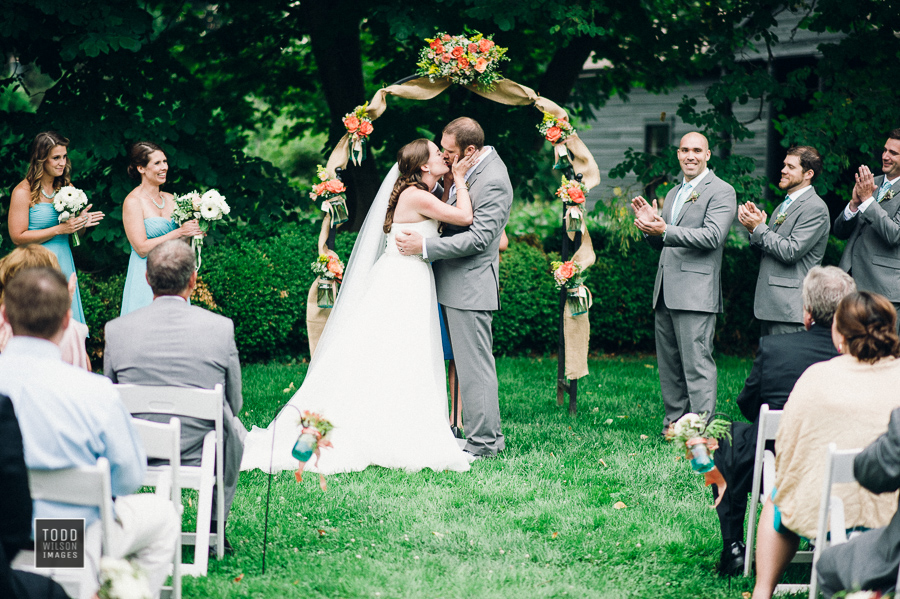 I had the pleasure of being a  part of this wonderful wedding celebration of Mike and Carly this July at Locust Grove in Poughkeepsie NY!  I love at Locust Grove, I have been doing weddings there for years and this year in particular, I have been there quite a bit, lucky me!  I love the outdoor, garden aspect and the modern ballroom combination.  I feel it offers so much diversity for couples to enjoy their day.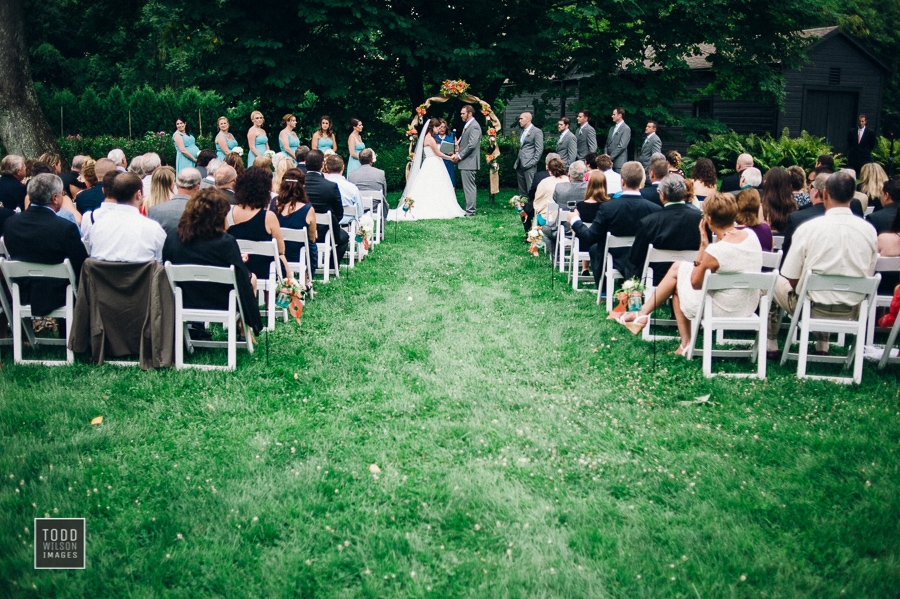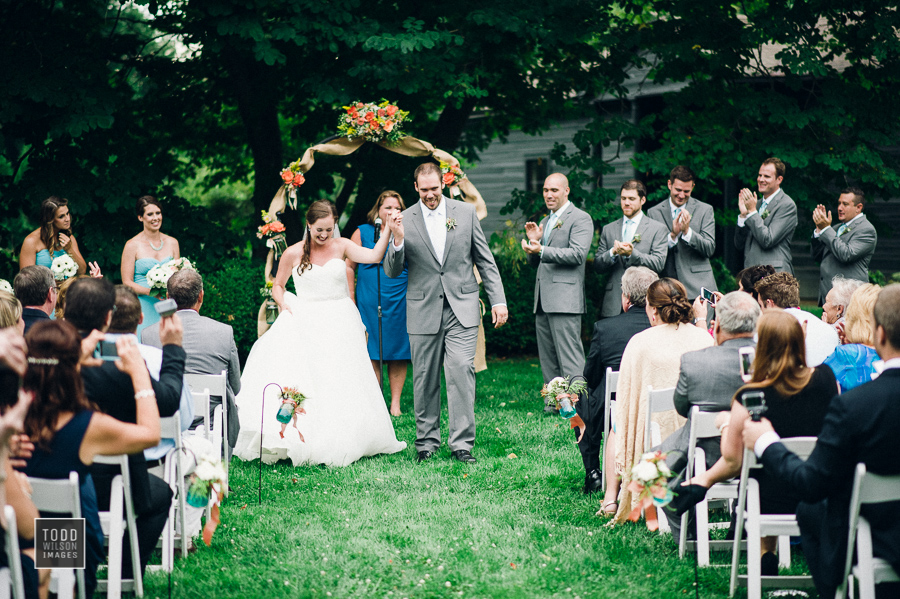 I was involved in providing music and sound for their wedding ceremony as well as being the  Hudson Valley wedding DJ.  It was a beautiful setting outdoors and Mike's Aunt was the officiant, nice touch! This wedding was a great party to say the least!  I had been planning with Mike and Carly for over a year.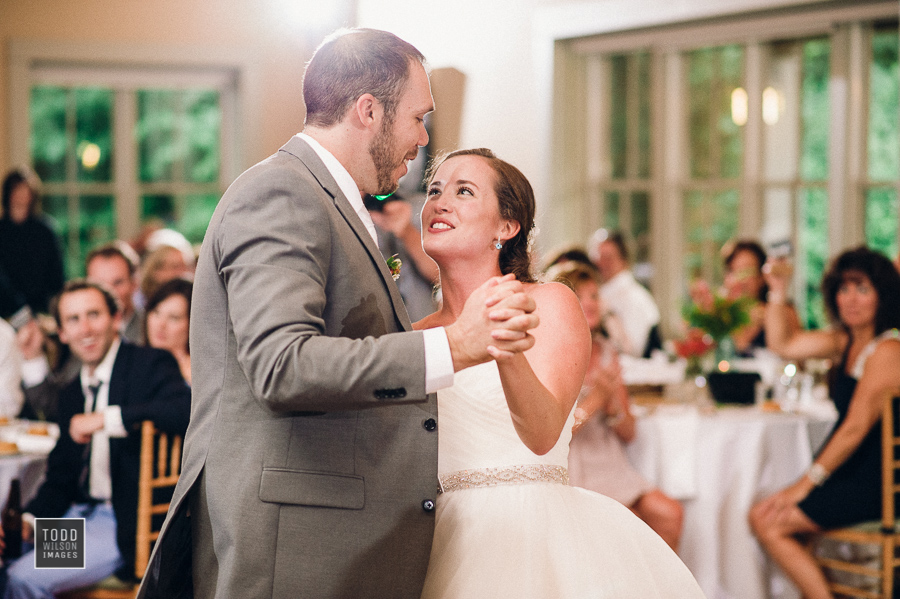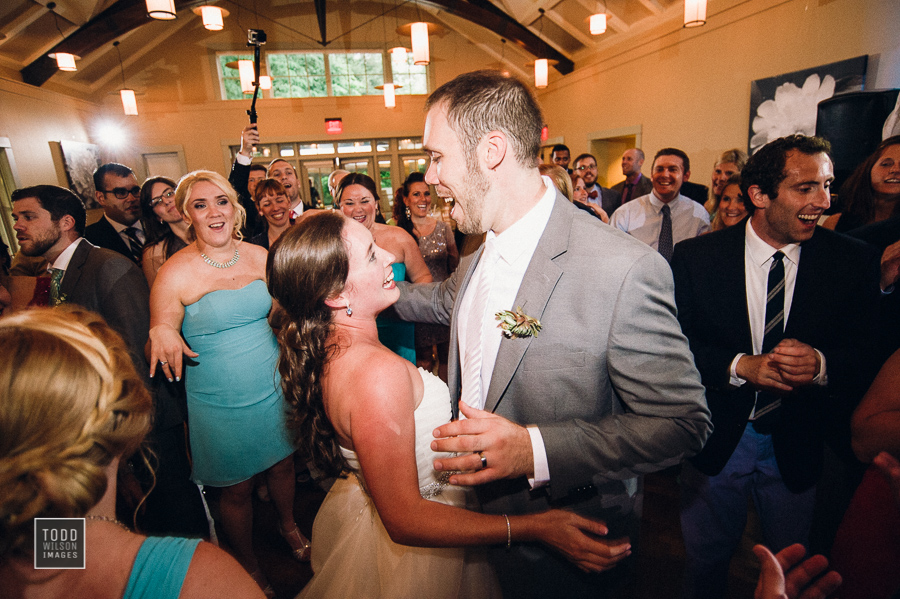 Carly a New England Native and Mike a local from Goshen, NY.  We had a full house with half the guests from New England and half local. These two and their family and friends came to party! I introduced them for the first time into the ballroom to Chris Brown's – "Yeah 3x" they wanted all of the guests to join them on the dance floor to the song and then go into a dance set before I slowed it down for their first dance together.  Great move, it totally set the party tone for the evening!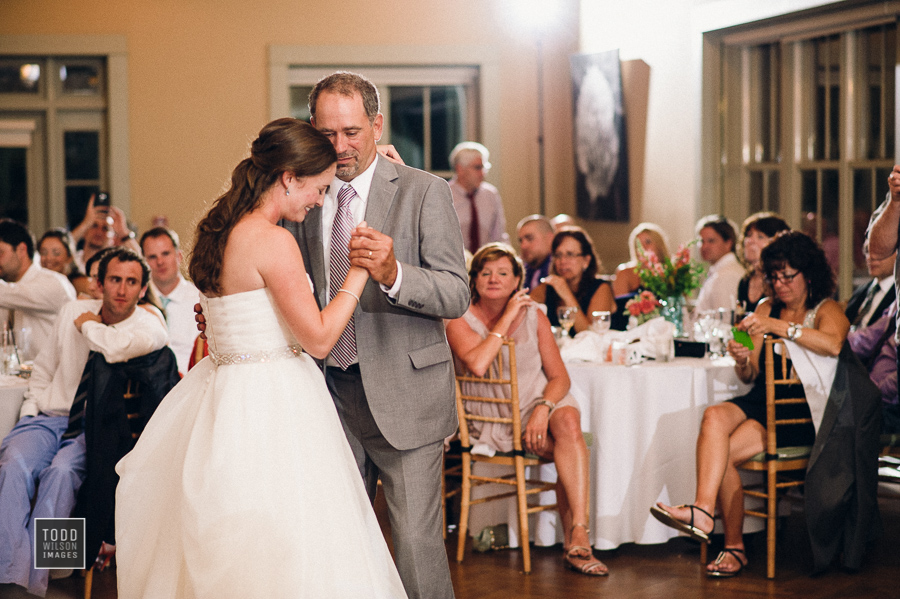 These two are a sweet couple and everyone could see how much they enjoyed each other.  It is always a sign of a great party when the bride and groom are the first ones on the dance floor!  Mike and Carly did their parent dances after dinner and after the father daughter dance, Carly and her dad we went into the Wobble, a family favorite that transitioned to the after dinner party part of the night!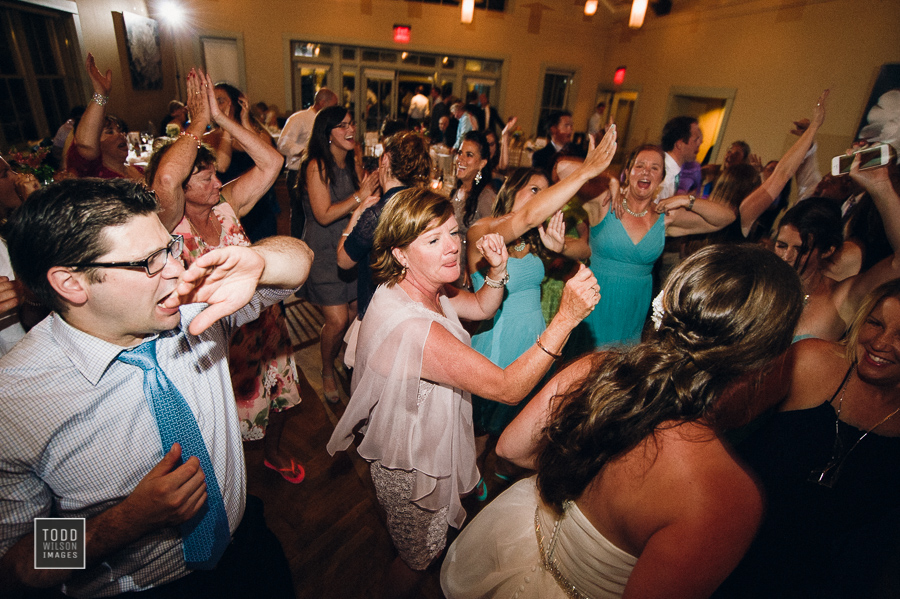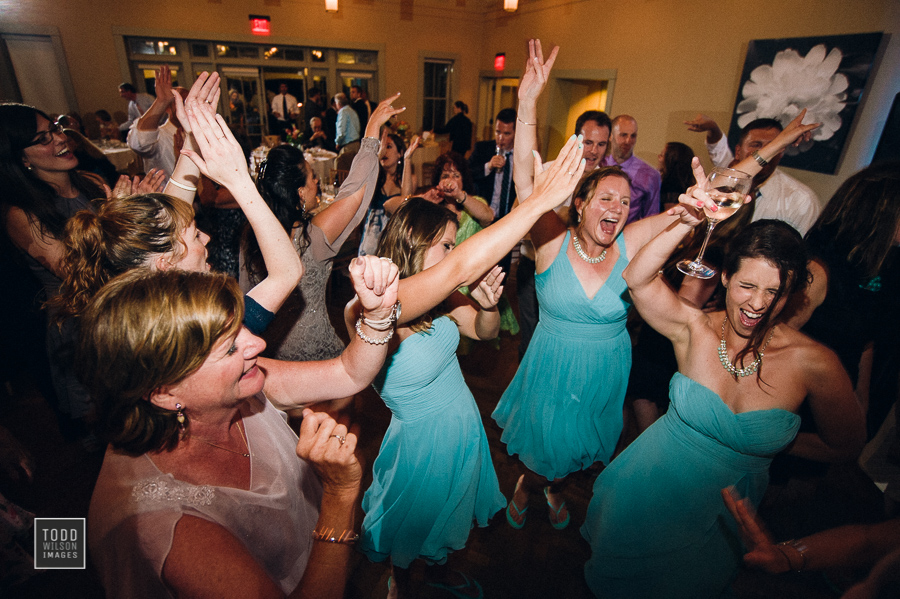 So for me, DJ Domenic as a hudson Valley DJ, I had to balance alot of different styles of music.  Requests for alot of 80's music, 70's and top 40 were popular.  I also had to incorporate the New England musical tastes as well, (but no Sweet Caroline!). Thanks to Todd Wilson for sharing some great photos from the day to tell their story! Also Great as always working with Gourmet to Go catering!